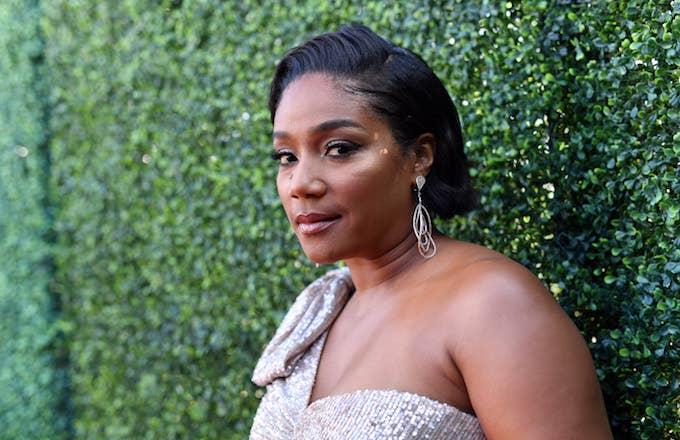 Tiffany Haddish informed ticket holders Saturday that she will be postponing an upcoming stand-up show at the Fox Theater in Atlanta in protest of Georgia's "heartbeat bill."
Signed into law by governor Brian Kemp last month, the measure, HB 481, bans abortions once the fetus' heartbeat can be detected. This occurs as early as six weeks into pregnancy, coming at a time before many woman are even aware that they are pregnant. Georgia became the fourth state this year to pass a law with such a radical stance on abortions. 
"After much deliberation, I am postponing my upcoming show in Atlanta," Haddish said, per CNN. "I love the state of Georgia, but I need to stand with women and until they withdraw Measure HB481, I cannot in good faith perform there."
According to Jezebel, Haddish becomes the first celebrity to cancel an appearance in Georgia over the ban. While the comedian has yet to announce an outright cancellation, the "heartbeat bill" doesn't appear to be going anywhere, and Jennifer Walker of Brave Public Relations, which represents Fox Theatre, says the theater is offering refunds to ticket holders. 
Aside from Haddish, Georgia's abortion law has received pushback from film and TV production companies that helped pour a record-breaking $2.7 billion in direct spending into the state last year alone.
With Netflix chief content officer Ted Sarandos saying the company will "rethink our entire investment in Georgia," and Disney boss Bob Iger admitting that he doesn't "see how it's practical for us to continue to shoot there," the state will feel the financial weight of its decision to sign the "heartbeat bill" into law.