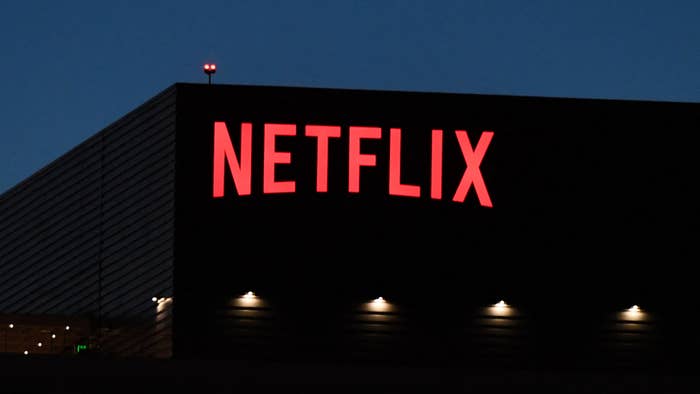 Netflix is being sued by a group of shareholders who claim the streamer misled them about its subscriber growth for months prior to last month's sharp decline and subsequent stock price drop, perThe Hollywood Reporter. 
The suit was brought forward by investors who allegedly bought shares of Netflix between Oct. 19, 2021 and April 19, 2022. They claim the streaming giant painted a rosy picture in regards to "seeing the positive effects of a stronger slate in the second half of the year" in its 2021 third quarter letter to shareholders. 
Netflix chief financial officer Spencer Neumann reportedly chimed in around the same time during a call with analysts and investors, commenting on how management "expect[ed] to continue in terms of that healthy retention and then this kind of acceleration as we get past those initial market reopenings with COVID [and] past the COVID pull forwarding into the strength of our slate."  
After Netflix reported a drop-off of 200,000 subscribers in the first quarter of 2022, the streamer pointed out a number of potential factors for the dip, including password sharing, a rise in competition, customers unable to pay for the service during the pandemic, as well as the belief that COVID "clouded the picture by significantly increasing our growth in 2020, leading us to believe that most of our slowing growth in 2021 was due to the COVID pull forward." 
The news of plummeting subscribers in Q1 led to a brutal single-day stock drop of 35.1 percent and a reported $54 billion loss in market capitalization. This came after a 22 percent dip in late January after Netflix failed to hit its subscriber growth projections in Q4. 
The suit accuses Netflix and its top executives of violating U.S. securities laws since they allegedly "employed devices, schemes and artifices to defraud [investors], while in possession of material adverse non-public information." 
Netflix has already stated that it is foreseeing a loss of another two million subscribers in Q2.