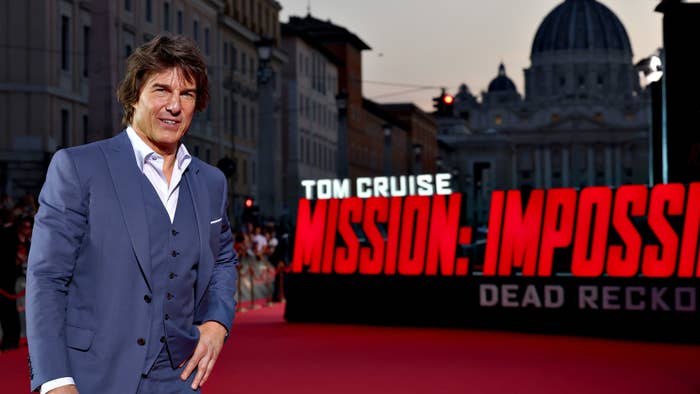 After all the talk surrounding the self-described "biggest stunt in cinema history," Tom Cruise's demands to uphold "the gold standard" in the midst of COVID, jockeying for IMAX showtimes, and so much more, the focus finally turned to the actual film with the world premiere of Mission: Impossible - Dead Reckoning Part One in Rome Monday night.
Following the unexpected 2022 box office mega-success of Top Gun: Maverick, which became the fifth-highest-grossing film domestically and Cruise's first movie to surpass the $1 billion worldwide, can the latest installment in the 1996-launched Mission: Impossible cinematic franchise become a similar theatrical triumph?
The first reactions for Dead Reckoning Part One have been overwhelmingly positive, with critics calling the film "fantastic," "phenomenal" and "the best Mission yet."
Get a look at some of the early reactions to Tom Cruise's seventh Mission: Impossible—from returning director Christopher McQuarrie, who co-wrote it with Erik Jendresen—below. It hits theaters July 12.
According to Puck, Cruise has reportedly been showing Mission: Impossible - Dead Reckoning Part One to exhibitors with the hopes that his film will continue to play on IMAX screens when Oppenheimer and Barbie are released the following week.