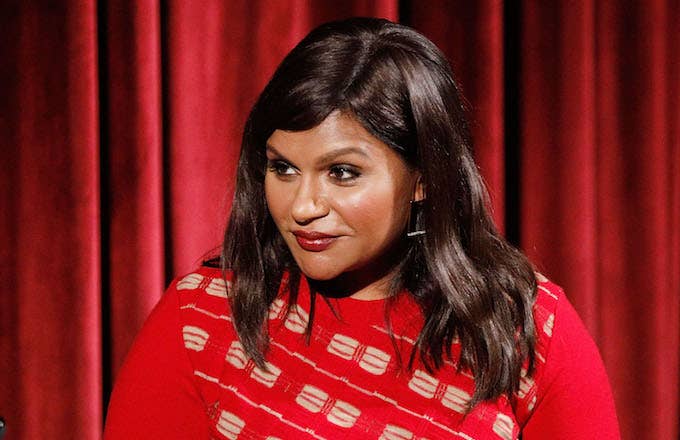 Mindy Kaling isn't backing off her claim that the Television Academy once initially removed her from the list of producers for The Office when the hit show was nominated at the Emmys.
Kaling shares in Elle that when The Office received an Emmy nomination in the early years of her time working on the show, the TV Academy told her that since there were "too many producers," she was going to be cut from the list. As the lone woman of color on the staff, Kaling felt that her removal from the producers list was less about overcrowding, and more about her fighting for the recognition that she deserved. 
Kaling says she was forced to fill out a form, write an essay detailing her contributions as a writer and a producer, and receive letters from her peers to validate her role on the show. She says she jumped through all those hoops to have her name included in the final list, only to see The Office lose at the awards show.
In a statement to USA TODAY, TV Academy spokesperson Jim Yeager argues that Kaling was never "singled out," and that everyone used to be asked to "justify their producer credits."  
"No one person was singled out," the statement reads. "There was an increasing concern years ago regarding the number of performers and writers seeking producer credits. At the time the Producers Guild worked with the Television Academy to correctly vet producer eligibility. Every performer/producer and writer/producer was asked to justify their producer credits."
"We no longer require this justification from performer/producers and writer/producers, but we do continue to vet consulting producer credits with the PGA to ensure those credited are actually functioning in the role as a producer," the statement adds. 
Kaling disagreed with the TV Academy's rebuttal to her account, claiming that being the show's "most junior person, and woman of color" made her the easiest choice to remove from the list of producers.