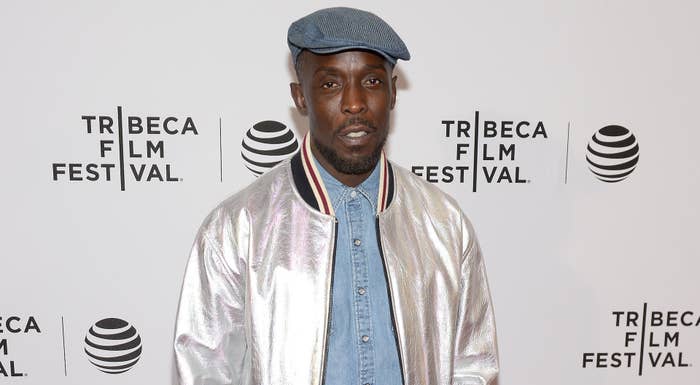 The man who sold Michael K. Williams a fatal dose of fentanyl-laced heroin in 2021 pleaded guilty to a narcotics conspiracy charge Wednesday.
Irvin Cartagena, known as "Green Eyes," was initially charged with narcotics conspiracy resulting in death, but took a guilty plea carrying a lesser prison sentence between 24 to 30 years, as reported by the New York Times.
"I knew my actions were wrong and against the law," Cartagena told Judge Ronnie Abrams through a Spanish interpreter. "I am very sorry for my actions."
Abrams, who will take Williams' death into account, will deliver his sentence in August. 
Williams was found dead on Sept. 6, 2021, with drug paraphernalia and glassine bags marked "AAA Insurance" inside his Brooklyn apartment. The medical examiner determined his death was a drug overdose due to a lethal combination of fentanyl, p-fluorofentanyl, heroin, and cocaine.
Cartagena, along with Hector Robles, Luis Cruz, and Carlos Macci, were arrested for their role in the death of the Wire star, and accused of selling fentanyl-laced heroin out of an apartment in the borough as part of a drug-dealing operation. Macci will be sentenced in July after pleading guilty to a narcotics conspiracy charge. Robles and Cruz have pleaded not guilty. 
Williams' nephew Dominic Dupont told the paper that he saw today as significant because the family was provided with some closure.
"The reality is there are no winners here," Dupont said. "Michael was an amazing human being and to lose him is something that we're still grappling with. The grieving process continues for myself and for my family."