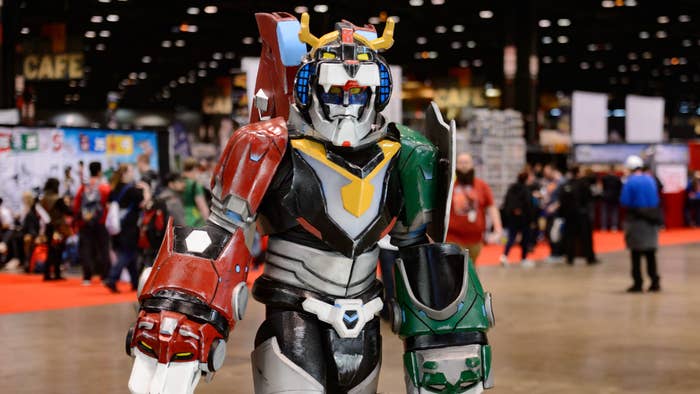 Varietyreports a live-action movie adaptation of the short-lived 1980s animated series Voltron is in the works.
Rawson Marshall Thurber is set to direct and co-write the film with Ellen Shanman, who recently adapted the fantasy book series Crave and is now said to be penning Ruby for Amazon. 
Thurber has formed a bond with Dwayne Johnson in recent years, helming a number of his films, including Central Intelligence, Skyscraper, and Red Notice. Netflix greenlit two Red Notice sequels in January after the original movie amassed 328.8 million viewing hours, eclipsing the previous record held by Bird Box. The streamer is hoping to begin production sometime in early 2023. 
The Voltron movie adaptation will be produced by Todd Lieberman and David Hoberman, along with Bob Koplar of World Events Productions, which holds its rights. The project is reportedly taking offers from a reported "six or seven studios," which includes Warner Bros., Universal and Amazon. Netflix is rumored to not be in the mix.  
Even though the original series only lasted from 1984 to 1985, the story of five explorers who manned robotic lions that can be combined to form a super robot known as Voltron has still managed to stand the test of time. Voltron has been spun off into three separate revivals, including the most recent iteration, Legendary Defender, which premiered on Netflix in 2016 and lasted eight seasons.