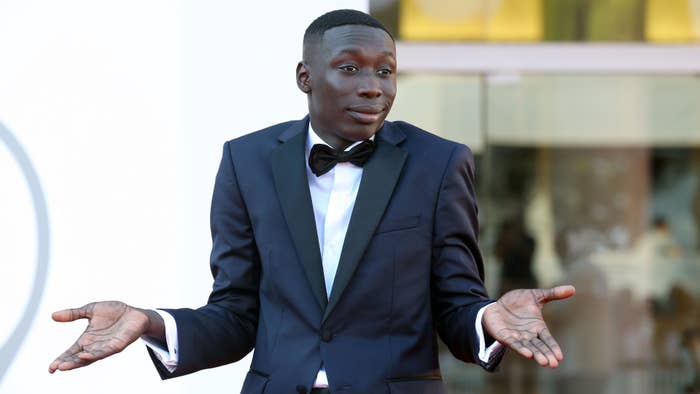 Khabane "Khaby" Lame recently became the most-followed person on TikTok, now boasting 149.5 million
fans and 2.4 billion likes on the platform, but he's already thinking about his next move. 
In a profile for Fortune, Lame, 22, revealed he has dedicated a great deal of time toward learning English by watching American cartoons and movies, as well as spending an hour every day working with a tutor. He has made no secret of his desire to be an actor.
When TMZ caught up with him earlier this year, Khaby shared that his ultimate goal would be to star in a film alongside Will Smith. "He started to dream about being an actor after watching The Fresh Prince of Bel-Air," Lame, who speaks Italian, said through his manager. "His goal is to be in a movie, hopefully, one day with [Will]." 
Until that day comes, Lame will continue to make quite a living on TikTok. He earned $450,000 through his partnership with Hugo Boss, which involved him walking during its Milan Fashion Week show and posting about it online. Fortune reviewed a contract with a major Hollywood studio indicating he would get $750,000 for a single clip. Khaby is estimated to make around $10 million this year. 
Lame, his parents, and three siblings immigrated to Italy from Senegal in 2001. He joined TikTok in 2020 after losing his job as a factory machine worker due to the pandemic. According to CBS News, he officially became a citizen of Italy last month. 
"I am very proud," he said after the citizenship ceremony. "I felt Italian even before today, because I've always lived here. I feel a great sense of responsibility for the oath I took. These are not just words."