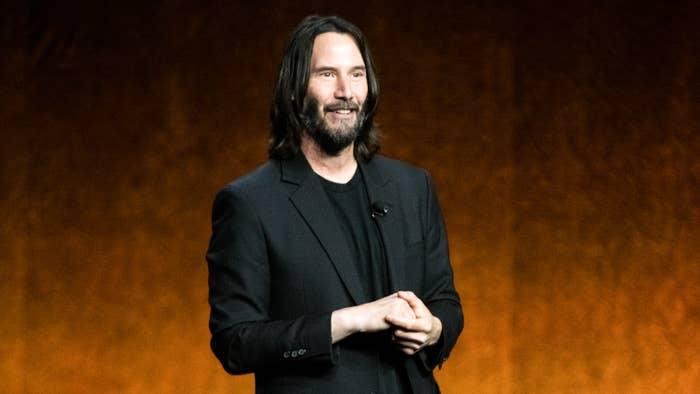 Keanu Reeves confesses he has never been pushed harder physically than he was while filming the fourth installment in the John Wick franchise.
"John Wick: Chapter 4 was the hardest physical role I've ever had in my career so far," Reeves told Total Film. "They really trained me up to be able to have what we call the toolbox."
The 58-year-old with more than 100 credits reveals the latest addition to that kit is elements of car fu, which will be put on display in Chapter 4. "We took the car-driving to the next level, which I really enjoy," he said. "There's 180s, forward-into-reverse 180s, reverse-into-forward 270s, drifting. … So it was really fun to get a chance to learn those skills, and to play."
Another fascinating addition to the John Wick universe is the casting of Ip Man star Donnie Yen, who plays Caine, a character described by the magazine as "a blind assassin and High Table member who was a former ally of Wick's."
Keanu believes the latest John Wick entry is head and shoulders above its predecessors, in terms of bringing the action. "John Wick: Chapter 4 has the most action of any of the [Wick] films, which is saying a lot," he said. "And it's more by a good margin. It's a big show."
Reeves will reprise his role as Wick in the Ana de Armas-led spinoff movie Ballerina, which is said to take place between John Wick: Chapter 3 – Parabellum and the upcoming Chapter 4.
The fourth John Wick is scheduled to hit theaters on March 24. It also features Keanu's fellow Matrix alum Laurence Fishburne, Bill Skarsgård, Ian McShane, and more.