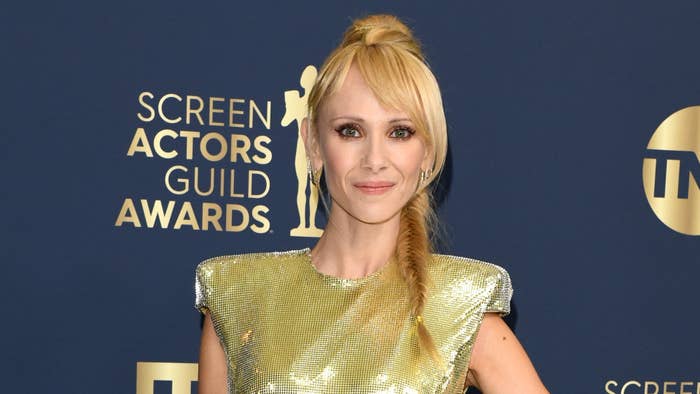 Juno Temple is engaged in discussions about joining the cast of Venom 3 in a leading role, as reported by Deadline.  
While any information regarding Venom 3 remains a secret, a source tells the Hollywood Reporter that the Ted Lasso star could play an existing Marvel character. Tom Hardy is returning as Venom, but there will be a change behind the camera with Kelly Marcel replacing Andy Serkis. It will be the feature directorial debut for Marcel, who co-produced and penned the screenplay for the 2018 sequel Venom: Let There Be Carnage.
The first two Venom films have been box office successes for Sony. The first earned over $800 million worldwide. The sequel didn't match the box office sum of its predecessor, but was dealt a bad hand given its theatrical release during the Covid-19 pandemic. Despite facing an uphill battle, Let There Be Carnage had the biggest domestic opening weekend in the pandemic era with $90 million, outperforming the likes of Marvel's Black Widow and Shang-Chi and the Legend of the Ten Rings, as well as F9.
Even though Sony confirmed a third installment was in the works last year, Hardy disclosed in a 2018 Total Film magazine interview that he signed up for three movie.
In its post-credits scene, Let There Be Carnage teased a crossover with Tom Holland's Spider-Man, and anticipation only heightened when Hardy's Eddie Brock appeared in a post-credits scene for 2021's No Way Home. If this is Hardy's final turn as Venom, he may be going out with on a high note.