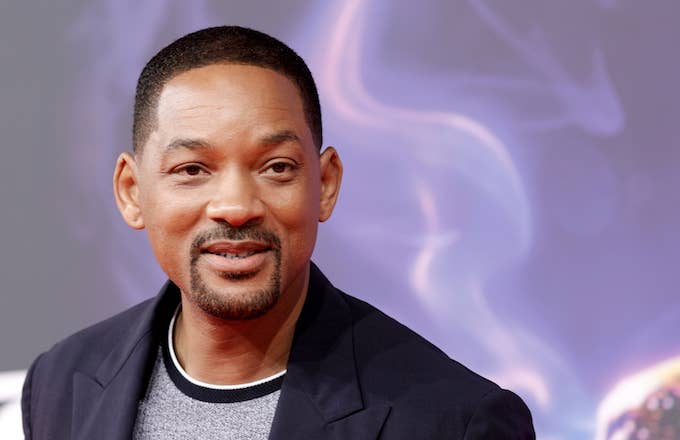 The 2016 film Billy Lynn's Long Halftime Walk was a learning experience for its director Ang Lee. Now, Lee has taken all the lessons, positive and negative, that he learned from his previous flick, and applied them to his upcoming project Gemini Man starring Will Smith. 
With Gemini Man, Lee was able to expand on the high frame rates and 3D filmmaking tactics that were met with middling results on Billy Lynn. His latest feature will allow the Crouching Tiger, Hidden Dragon and Life of Pi director to make slight tweaks to a few of his approaches, such as shooting more of the film's actions sequences at night, and increasing the number of on location shoots to prevent those scenes from looking transparently fake. 
Lee is simply trying to strike the perfect balance between appealing to the audience while also keeping him satisfied with the overall product. "It's a cumulative learning," he toldVariety. "It's not like I learned from Billy Lynn and now I know what to do. Even making this, I'm still learning."
"Each time you have a new medium it forces you to examine things," he added.
The immediate technological challenge that can be noticed at first glance with Gemini Man is de-aging 50-year-old Smith in a way that makes him convincingly look like a 20-something year-old cloned version of himself named Junior. 
Lee says the visual effects team used motion capture and drew from photos of Smith from his younger years in movies such as Bad Boys and Six Degrees of Separation. There was no need to venture as far back as one of his first acting roles in The Fresh Prince of Bel-Air because that character's demeanor didn't match up well with the portrayal of Junior. 
"He wasn't playing this kind of part," Lee said. "He played a swaggering, happy-go-lucky guy and here he's kind of a melancholy fellow." 
While the term "de-aging" has been tossed around when discussing the visual differences between Smith's character Henry Brogan and Junior in Gemini Man, Lee rejects the use of that word since his technique was much more thorough and immersive.   
"We do the whole body, not just the face," Lee said, perIndieWire. "We do it from scratch – that's why I don't like to call it de-aging. It's not just brush up. Age does more mysteries than just wrinkles. It's kind of sad what life does to you. Every layer of skin, bones, it's how you age, your eyes, the enamel on your teeth. Just the subtle changes." 
Lee, who only saw the final rendered images of Junior three months ago, calls the entire process "a leap of faith" because even after positive feedback from a test screening on the look of the younger version, you're still always just hoping for the best when you're already too deep into the weeds. 
"For the real deal, you don't see it until a good half of year after post," Lee said. "You're two feet are already in. It's really just a leap of faith. It's also an attitude. You won't allow, if it doesn't work, we shelve the movie, I don't know. No. Until you test [it] and people say, 'OK, oh, we're watching the movie, we're not thinking that's a digital person."  
Gemini Man hits theaters on October 11.