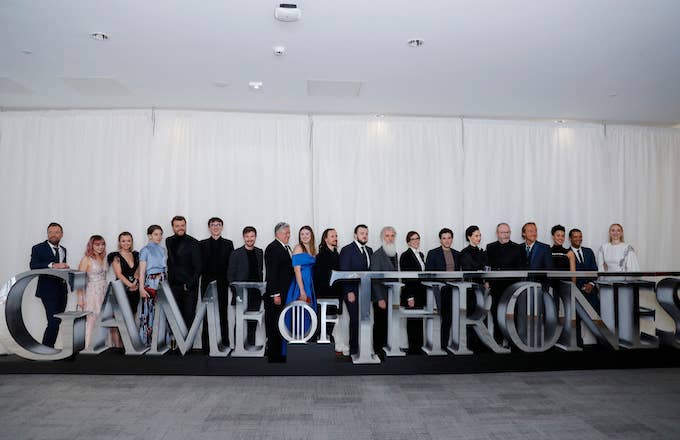 According to Rotten Tomatoes, the last two episodes for Season 8 of Game of Thrones have so far been two of the worst-rated episodes in the entire series. 
Aside from "Unbowed, Unbent, Unbroken," the sixth episode in Season 5, GoT has never seen an episode's score dip into the 50 percent range until "The Last of the Starks" and "The Bells," which came in at 57 and 49 percent, respectively, at the time of this writing. 
In an April interview with Entertainment Weekly, showrunners D. B. Weiss and David Benioff revealed that HBO approached them about creating more than six episodes for Season 8, but the two declined. "HBO would have been happy for the show to keep going, to have more episodes in the final season," Benioff said. "We always believed it was about 73 hours, and it will be roughly that. As much as they wanted more, they understood that this is where the story ends." 
Weiss and Benioff may believe that capping the series at 73 hours is enough, but a majority of viewers beg to differ. While we have seen occasional instances where the show is at its best, such as the pre-battle hang out in front of the fireplace with Tyrion, Jaime, Brienne, Tormund, Podrick and Ser Davos in "A Knight of the Seven Kingdoms," these moments have been few and far between. 
In the months leading up to Season 8, HBO chief Richard Plepler determined that Weiss and Benioff had "done six movies," which seemed great, in theory, but some fans think the two have sacrificed pivotal character development moments for these epic battle sequences that have taken up nearly two whole episodes. Viewers aren't opposed to these sequences, but some have pointed out the need to strike a balance that still rewards the fanbase that has stuck around this long to see how this story ends in a manner that allows their character archs to breathe. 
The final episode of the series will air on Sunday, May 19, 2019.