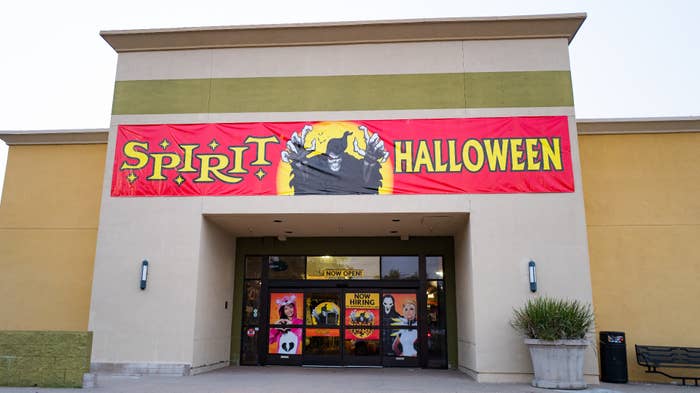 Just in time for Halloween, a trend has emerged where people post a Photoshopped image of a costume still inside its packaging from the seasonal Spirit Halloween store.
According to Know Your Meme, the Guy Fieri's Post-Ironic Meme Vault Facebook meme page posted a photo of a costume of the Food Network chef that was being sold at Spirit Halloween in 2019. It would later be doctored in order to "mimic the design of real costume packaging at the retailer." Now, the trend has taken on a new life with people taking the prompt in a variety of ways. 
At the center of the meme is Spirit Halloween, which recently responded when someone took the bit too far. 
"Photoshopping our packages seems to be trending at the moment," the company wrote. "We will be passing this to our review team."
Spirit then got in on the joke by sharing a costume that's just their storefront, asking if it's "too meta."
Check out some of the better instances of the meme below.