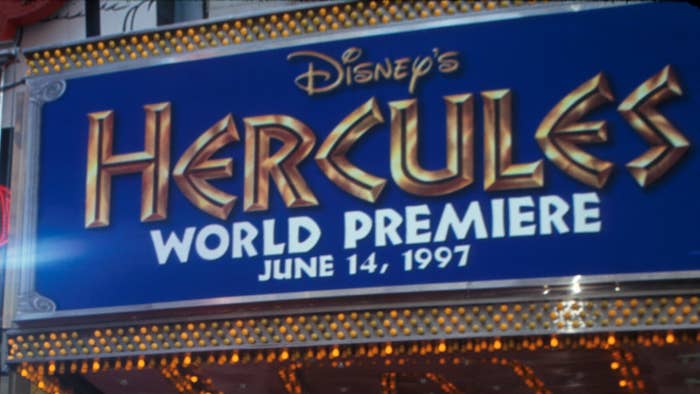 Following the 2019 release and subsequent box office success of live-action remakes, such as Lion King ($1.6 billion) and Aladdin ($1 billion), it was only a matter of time before Disney tapped into all of its remaining animated properties.
With notable titles like Mulan and The Little Mermaid on the horizon, the 1997 film Hercules was still noticeably absent, but that changed Thursday because, according to The Hollywood Reporter, a live-action remake of Hercules is officially in the works. Disney has reportedly tapped Joe and Anthony Russo of Avengers: Infinity War and Avengers: Endgame fame to produce the flick while Dave Callaham, the writer behind 2010's The Expendables and the upcoming MCU movie Shang-Chi and the Legend of the Ten Rings, is expected to pen the script.
Since the project is still in the early development stages, there is no decision yet on who will be directing or joining the cast. The report of a live-action Hercules remake fittingly comes exactly two weeks after Ariana Grandeperformed "I Won't Say I'm in Love" on Disney's own Family Singalong special.
While these two events could just be purely coincidental, it would be in Disney's best interest to gauge Ariana's interest in playing Megara, especially after people responded to the performance by calling for her to take on the role, if the opportunity were to arise. 
While most of the remaining roles are up for debate, the easiest choice may be to just keep Danny DeVito on as Phil.