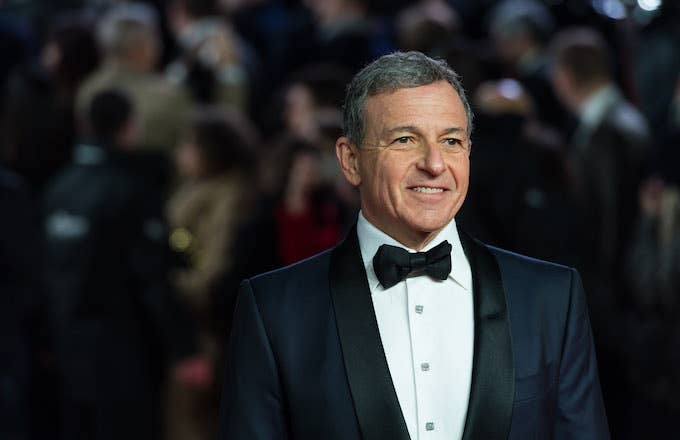 In his profile for Time Businessperson of the Year, Disney CEO Bob Iger revisited previous remarks he made about Martin Scorsese in response to the 77-year-old filmmaker's criticism of Marvel movies. "If Marty Scorsese wants to be in the business of taking artistic risk, all power to him," Iger said. "It doesn't mean that what we're doing isn't art."
While Iger was one of several people closely associated with Marvel to respond to Scorsese's comments, his rebuttals were far more blistering than anyone else's. "I'm puzzled by it," he said of what Scorsese and Francis Ford Coppola had to say. "If they want to bitch about movies, it's certainly their right, I don't know. ... It seems so disrespectful to the people who work on these films." 
Iger issued another response to Scorsese in early November during an appearance on BBC Radio 4, but he also seemed to be extending an olive branch to The Irishman director. "I'd like to have a glass of wine with him. I like Martin Scorsese," he said. "[I'm] looking forward to talking with him." Now, it appears the two are moving towards a meeting as, according to Time, their respective sides are trying to arrange "a get-together."
When he tried to clarify his criticism towards Marvel movies in an op-ed piece for the New York Times, Scorsese admitted that his stance has nothing to do with the people behind the camera, and even acknowledged that if he had "come of age at a later time, I might have...maybe even wanted to make one myself." 
"Many franchise films are made by people of considerable talent and artistry. You can see it on the screen," he wrote. "The fact that the films themselves don't interest me is a matter of personal taste and temperament. I know that if I were younger, if I'd come of age at a later time, I might have been excited by these pictures and maybe even wanted to make one myself."
In other news, Iger's Businessperson of the Year profile featured a picture of him holding Baby Yoda.
"Painting Bob Iger was fun, but of course, like almost the entire universe, being able to paint baby Yoda at a time when he's blowing up the internet was thrilling," says artist Tim O'Brien, who has created more than 30 covers for TIME

#TIMEPOY https://t.co/jN6wbV6H1Q pic.twitter.com/5MTTl2yq9U