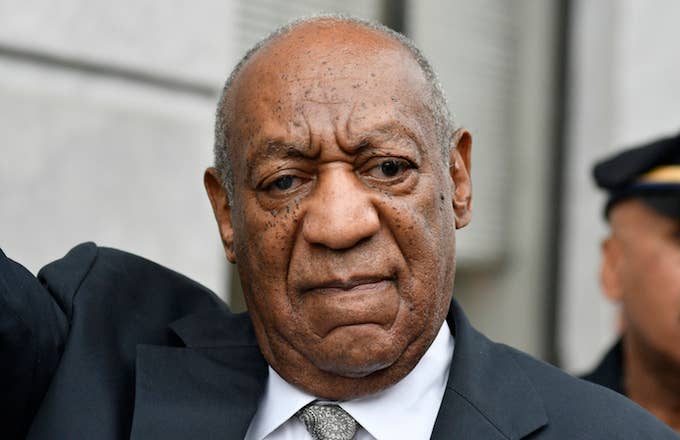 Bill Cosby has hired Michael Jackson's former lawyer Tom Mesereau as part of his new defense team in his upcoming retrial on sexual assault charges in Pennsylvania. The announcement was made on Cosby's Twitter account on Monday. 
In addition to Jackson's 2005 child molestation trial, in which Jackson was acquitted, Mesereau has represented a number of celebrities, including Mike Tyson, Suge Knight, and actor Robert Blake in his murder trial. Aside from confirming his attachment to Cosby's new legal team to NBC News, Mesereau would not speak any further on the 80-year-old comedian's retrial in November. Cosby's first trial occurred two months ago and ended in a hung jury following 52 hours of deliberation. 
In other lawyer exchange news, embattled singer R. Kelly has reportedly hired Monique Pressley, Bill Cosby's former attorney. Kelly hired Pressley soon after allegations that he was holding women in an "abusive cult" went viral following the publishing of a report from Buzzfeed. Kelly has denied the allegations.