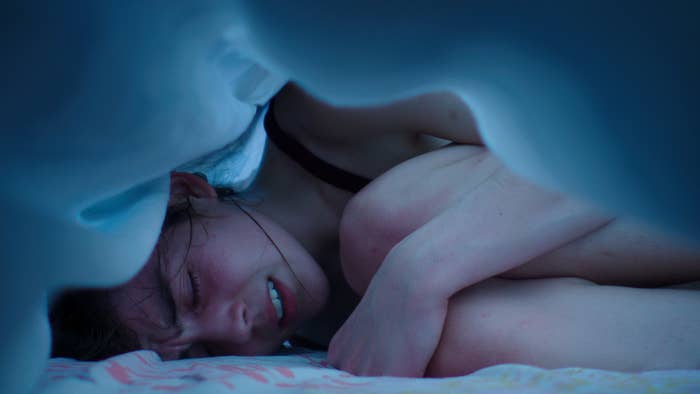 A special midnight screening of the cannibal film Raw at the Toronto International Film Festival turned into a medical scene late Monday night when paramedics were called to the theatre to treat multiple audience members who had passed out.
That's right... passed out.
"An ambulance had to be called to the scene as the film became too much for a couple patrons," the muscular horror film's publicist Ryan Werner told The Hollywood Reporter.
Badass French freshman writer-director Julia Ducournau's Raw has been grabbing headlines and turning  the stomachs of festival goers since the film premiered at the annual Cannes Film Festival in May.
Encore screenings in Toronto continue Tuesday and Saturday before the controversial film travels to Fantastic Fest, Mayhem Film Festival, Celluloid Screams, Beyond Fest and Sitges Film Festival.
Wondering about the hype and why people are reaching for the barf bags? Here's a synopsis of the film:
A shy, vegetarian student at a veterinary college develops an insatiable lust for flesh as the result of a gruesome hazing ritual, in this grisly and gory tale of a cannibalistic coming of age.