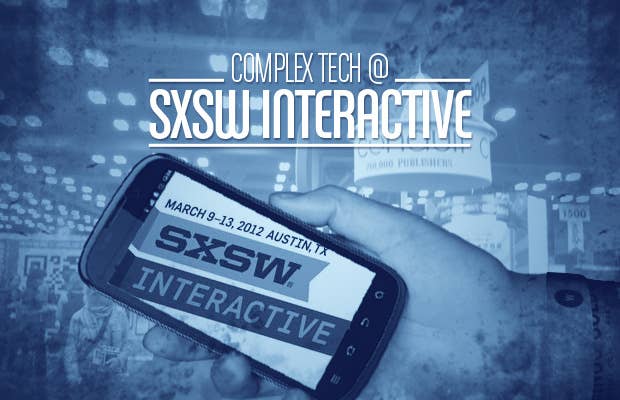 Yesterday, South African entrepreneur Elon Musk gave a crowd of 3,000 SXSW attendees a glimpse of the future.
"It's about what we need to do to have an exciting and inspiring future in space," he said during the hour-long keynote. As the CEO and CTO of Space X his approach to transportation and space-age exploration has been anything but ordinary.
Much of Musk's talk focused on his company's current project: The development of a reusable rocket (video below). "If society is going to expand beyond earth, we need to have reusable rockets," he said, later noting: "I did not go into the rocket business thinking I could make a return, I just knew something needed to be done." And if Musk gets his way, this new technology would significantly lower the cost of space travel (He later joked: "I would like to die on Mars, just not on impact").
Musk's most ambitious goal, however, may be what he refers to as "hyperloop"—his plan for high-speed transport. "It would be something that would be twice as fast as a plane, at least, in terms of total transit time. It would be immune to weather, incapable of crashing pretty much unless it was a terrorist attack, and the ticket price would be half of a plane," he said. "It would be a new mode of transportation altogether."
In many ways, Elon Musk is the Henry Ford of the 21st Century. In addition to SpaceX, he founded and serves as CEO of Tesla Motors, an electric car manufacturer, and is the current chairman of SolarCity, the leading provider of residential solar power in California.  As the keynote came to a close, Musk outlined the lasting impact he hopes to have on society: The development of sustainable transportation and sustainable energy production.
Listening to the South African entrepreneur, you get the feeling he just might be able to pull it off. It's in his constant use of words like "disrupt" and "change," and in his brazen approach toward innovation. Altogether, Musk intends to redefine space exploration, transportation, and energy. No easy undertaking, sure. But he doesn't seem deterred by the work ahead. "It's not a question of will, it's a question of way."