Comedy Central's hilarious series South Side has found a new home on HBO Max for its long-awaited nsecond season, and the trailer that just touched down shows the Chicago duo picking up right where they left off in Season 1.
Starring Bashir Salahuddin, Sultan Salahuddin, Kareme Young, Quincy Young, Chandra Russell, Zuri Salahuddin, and series creator Diallo Riddle, the story follows the comedic adventures of best friends Simon and Kareme as they try to navigate their new jobs. South Side is shot in Englewood, Chicago and features special guest appearances from Lil Rel Howery, Chance the Rapper, Deon Cole, Dreezy, and Rhymefest, among others.
The show has been a hit since it premiered in the summer of 2019, and now Diallo Riddle's series looks to continue picking up steam on the popular streaming service after laying dormant for more than two years.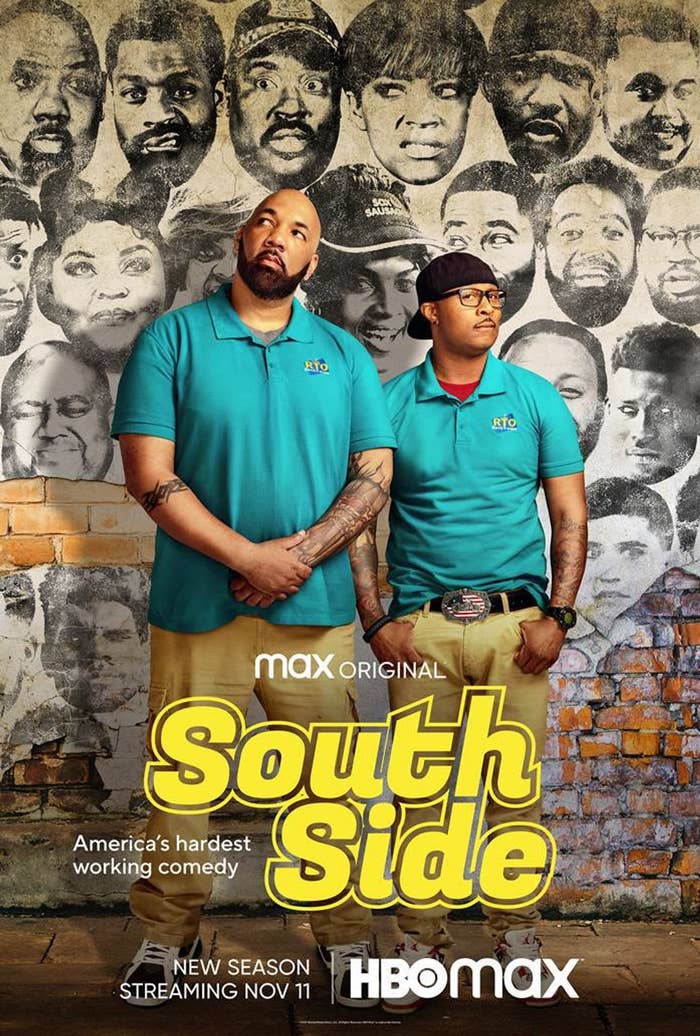 South Side is among numerous series that have been acquired by HBO Max. When discussing this addition to its rolodex of other shows, WarnerMedia's EVP of Content Acquisitions Michael Quigley talked about how excited the company was. "These ground-breaking and hilarious programs are cultural touchstones and we are excited about the diverse group of comedic voices they will bring to HBO Max," he said. "We know our audiences will want to watch again and again. We are strategically thinking of the fans first, and adding these exceptional series to our portfolio allows us to introduce these standout comedies to new viewers on HBO Max."
Check out the trailer for Season 2 of South Side up top.