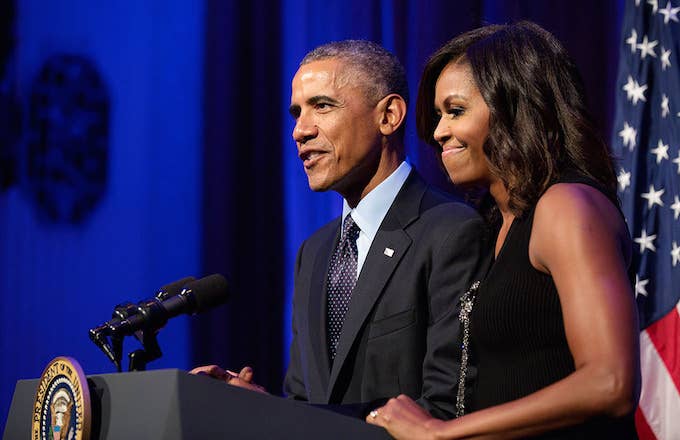 Southside With You, the romantic dramedy on Barack and Michelle Obama's first date, has finally found its young Barack. Parker Sawyers secured the role to play the Barry O to Tike Sumpter​'s Michelle, according to The Hollywood Reporter. The actor is best known for Zero Dark Thirty and is set to appear in Oliver Stone's Snowden​. 
The upcoming film will focus on the 1989 night that spawned the First Couple. Their first date included a trip to the Art Institute of Chicago and a screening of Spike Lee's Do the Right Thing. And if you're wondering if they kissed on the first date, the answer is yes. 
Here's what Barack told Oprah.com about that momentous night:



I asked her out. She refused. I kept asking. She kept refusing.





"I'm your adviser," she said. "It's not appropriate." Finally, I offered to quit my job, and at last she relented. On our first date, I treated her to the finest ice cream Baskin-Robbins had to offer, our dinner table doubling as the curb. I kissed her, and it tasted like chocolate.