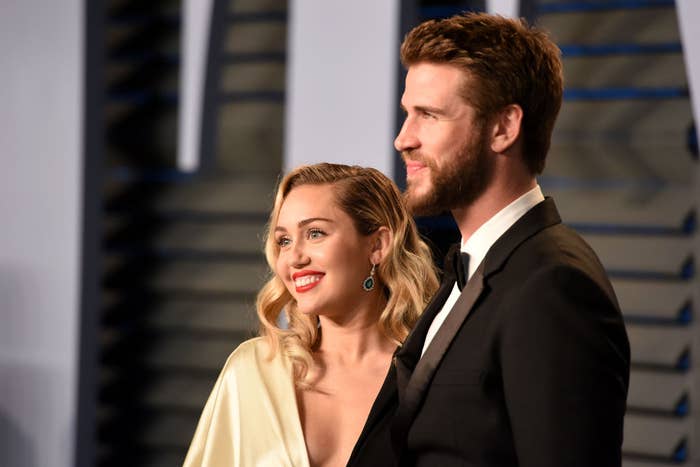 It appears as though Miley Cyrus and Liam Hemsworth—the couple who have been engaged for what feels like a lifetime—decided to secretly get hitched Sunday night.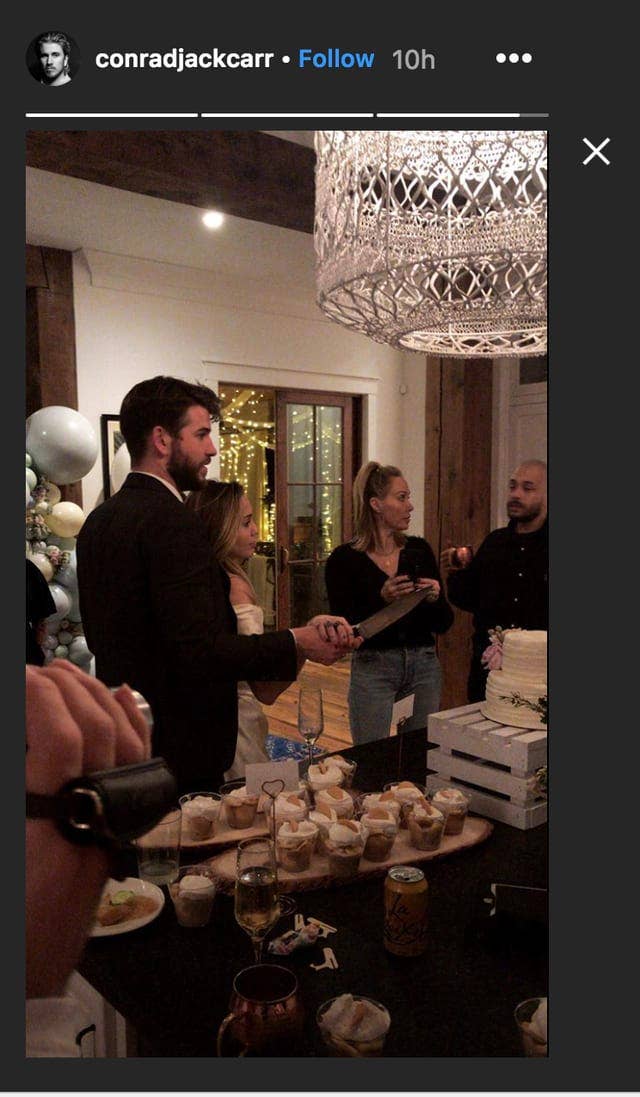 On Dec. 23, photos emerged on friend Conrad Jack Carr's Instagram, in which Miley and Liam can be seen clad in wedding attire. In the first photo, Miley is seen in an off-the-shoulder white wedding dress, with Liam behind her in a tuxedo as the two jointly cut a tiered white cake. In another frame, Liam is seen taking a boat shot with his father and brothers, which is where viewers caught sight of the "Mr." and "Mrs." balloon decorations. The ceremony appeared to be quite lowkey, with only a few close friends and family in attendance.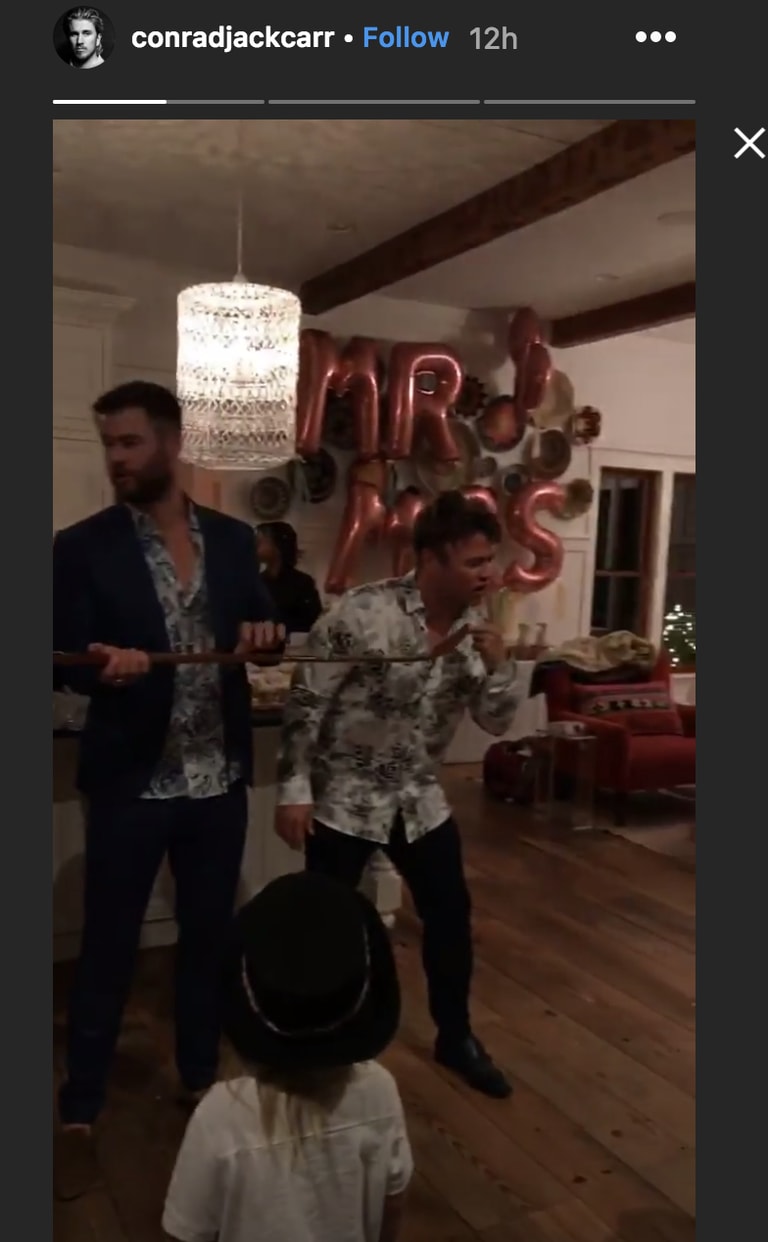 Miley and Liam met while on the set of the movie The Last Song in 2009. Ever since their first joint project, the two have maintained an on-again off-again relationship. Although they broke up in 2014, Cyrus and Hemsworth quickly rekindled their romance the following year and have been going strong ever since. 
Back in March, a source close to the couple told Entertainment Tonight that Miley and Liam intended on having a very intimate, spur of the moment ceremony. "She hasn't announced anything because she is being very secretive so only their friends will know and at the very last minute," the source said. "This time they are doing everything their own way."
Despite their decision to get hitched, the couple hasn't had the easiest few months. In November, the Malibu home which they shared burned down during the Woolsey fire. Miley explained during an interview that she's "never loved" Hemsworth more than after he saved their animals from the wildfire. She then elaborated on why she no longer calls Liam her fiancee. "My partner, I call him my survival partner now," she told Howard Stern. "He thinks it's not romantic, but I learned that it is. That is why you pair up with someone, for survival."