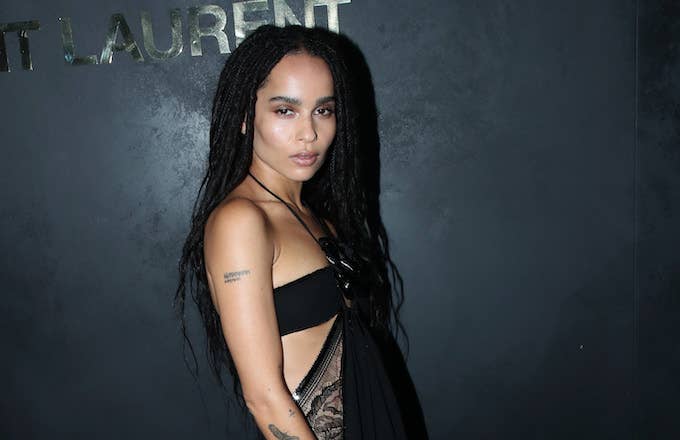 According to Deadline, the role for Selina Kyle (a.k.a. Catwoman's civilian identity) has been cast for the relatively upcoming Batman film starring Robert Pattinson.
As you can see from the headline, that role is set to be filled by Zoë Kravitz. She now joins a select and elite few that includes Halle Berry, Anne Hathaway, Michelle Pfeiffer and Eartha Kitt. This newest casting announcement follows developments that have already stated that Jeffrey Wright would portray Commissioner Gordon, and that Jonah Hill was in talks to play the role of a villain.
The film's director, Matt Reeves, also acknowledged the now official deal from his Twitter.
Worth noting is that the report stated that Kravitz is set to play Kyle, so it's unclear if she's going to play Catwoman in the movie, or if it's simply foreshadowing a development that will happen later on in the prospective franchise.
Kravitz's past/future credits include roles in: Mad Max: Fury Road, the Fantastic Beasts franchise, Big Little Lies, and Hulu's upcoming High Fidelity series. She also voiced Mary Jane in 2018's Spider-Man: Into the Spider-Verse, and was also the voice of...oh...Catwoman in the 2017 Lego Batman Movie.
That is to say that the signs were there. The Batman is set to hit theaters on June 25, 2021.