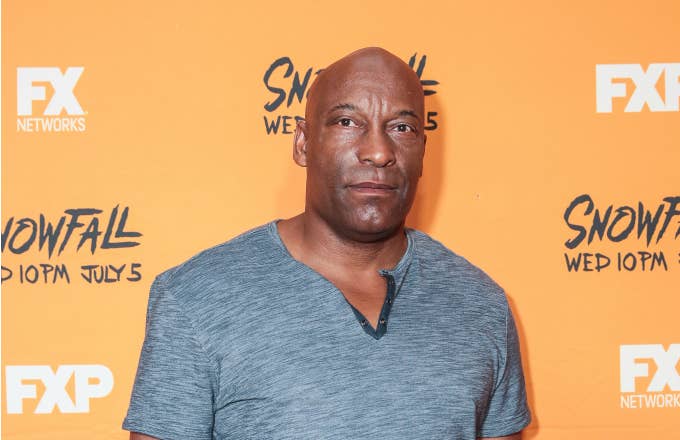 Snowfall was one of the last projects John Singleton was working on before his death last week. His name will continue to live on as the FX drama's executive producer, according to TMZ. The series, which follows various origins of Los Angeles' crack epidemic, was scheduled to wrap up production on its third season next month. Singleton not only served as Snowfall's EP, but also directed and wrote some of the episodes.
Celebrities, collaborators, and fans said their condolences and praises to Singleton when he died days after suffering a stroke. News of family drama came following this passing. Per documents obtained by The Blast, Singleton's will names his oldest daughter Justice as the sole inheritor and executive of his estate. Because the will was written before Singleton's other children were born, his mother filed an application to establish temporary conservatorship of his estate. However, Singleton's children have banded together to oppose this request as they feel this is not what their father would want. 
"My grandmother's intentions toward my father and his children are disturbing,"  Cleopatra, one of Singleton's daughters, wrote in her declaration to the court. "She cannot be [a] conservator of his person or his estate."