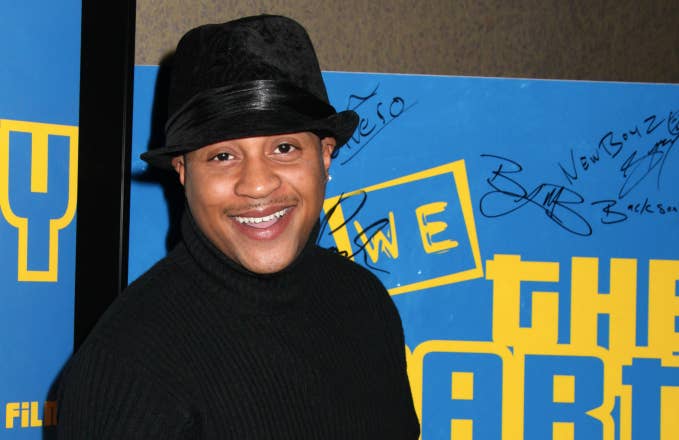 UPDATED 1/22, 5:19 p.m. ET: Nick Cannon caught wind of Orlando Brown's oral sex comment and responded in a lengthy post on Instagram.
"First off let me say I am praying for the young brother Orlando even though I don't really know him personally, I have always loved and enjoyed his talent and have been a fan of his past work," Cannon wrote. He continued, "But this is another crucial example of when we allow our young artists to be prematurely exposed by this demonic business and left out to fend for themselves. We need better support systems for our youth and take care of our own."
"Fine, you want me to tell everybody? You want me to let everybody know? Okay, fine. Nick, I let you suck my dick," Brown said. "I let Nick suck my dick... Everybody knows you did it as a female. But, Nick you sucked my dick. Nick been sucking dick."
It's unclear what prompted Brown to claim that he and Cannon had a sexual encounter. Nor, is there any evidence that this is true. They both grew up as child actors and entertainers in the 1990s and 2000s. It is possible they crossed paths in some shape or form in the past.
This comes on the heels of Nick Cannon's recent battle with longstanding foe, Eminem. On his track "The Invitation," Cannon throws a similar shot at Eminem that Brown threw at him.
"I heard your chauffeur got a video of you sucking a cock," Cannon raps. "You paid him off then laid him off/Now who really the opps."
Orlando Brown's reemergence has been marred by bizarre behavior. The actor has gone on the offensive against Raven-Symoné, claiming that they've engaged in a sexual relationship.
He's also been arrested on several occasions. Some of these legal encounters have resulted in drug charges, sparking rumors of addiction. After this, Brown made an appearance on Dr. Phil in Dec. 2018 where he spoke about his battles with homelessness, mental health, and drug abuse.