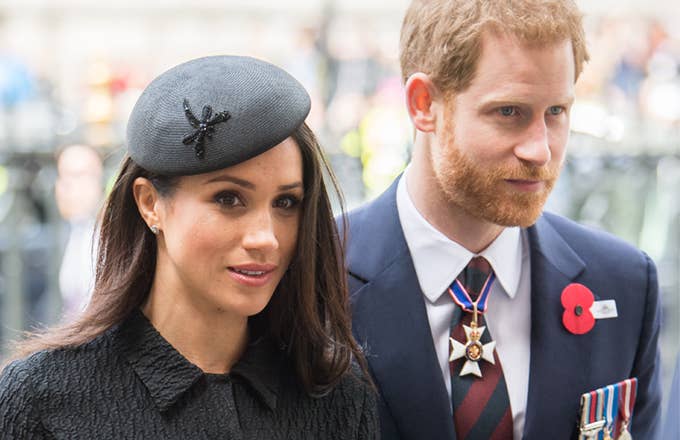 The royal wedding between Prince Harry and Meghan Markle will take place on May 19, which means we have just enough time for a little controversy before the big day.
The Daily Mail reports that a set of candid photos showing Markle's father preparing for the wedding were actually staged and sold for over 135,000 US dollars.
Meghan's father, Thomas Markle, had been harassed by paparazzi so much leading up to the wedding that Prince William and the Kensington Palace issued a warning to media, asking them to respect his privacy. That didn't stop Markle from cashing in on the spectacle himself, though. According to surveillance footage acquired by the The Daily Mail, he hired celebrity photographer Jeff Rayner to help him stage the photos and later sold them to newspapers around the world.
The set of photos included shots of Markle looking at news stories about the wedding at an Internet cafe, reading a British magazine, and getting fitted for a suit. Witnesses say Markle and Rayner planned the whole thing together and showed up to each location at the same time, however. Visiting a tailor that happened to be closed, they asked a nearby party goods store clerk to pose as an employee at one point. "I just went along with it," he said." I was telling him the measurements, but he didn't write them down or anything. It was really strange."
Thomas Markle is a former television lighting director who preferred to live a relatively reclusive life outside of the spotlight. He's reportedly had a difficult time dealing with the attention that his daughter's upcoming wedding has brought him. One of his friends explained, "Don't underestimate how stressful and, at times, distressing the attention on him has been. Remember, this is a man who has intentionally tried to live on his own away from anyone he knows."
Markle didn't respond to requests for comment and Rayner told The Daily Mail, "For all the questions, I have no comment. There is going to be no comment, thank you."
You can see some of the original photos here and read The Daily Mail's full report here.