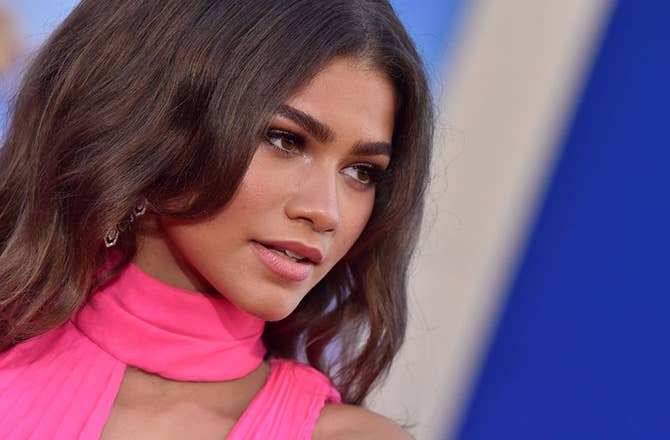 Spider-Man: Homecoming co-stars Zendaya and Tom Holland have finally addressed the rumors that they're dating.
People got the scoop from a source who said they've been going on vacations with each other and spending a lot of time together.
"They started seeing each other while they were filming Spider-Man," says the source. "They've been super careful to keep it private and out of the public eye but they've gone on vacations with each other and try and spend as much time as possible with one another."
Another one added:
The excitement behind them dating might've been too much, so they decided to clear the air on social media, exchanging emoji-filled responses that didn't actually deny their relationship status.
Fans quickly pointed it out, too.
TBH IDK what's true or not? Is Zendaya and Tom dating? Or not? They could be cracking jokes to hide it lol. Remember she kept denying Trevor
But maybe Spider-Man films are cupids in disguise. Kristen Dunst and Tobey Maguire began dating while shooting 2002's Spider-Man, but broke up before shooting 2007's Spider-Man 3. Emma Stone and Andrew Garfield began dating after filming 2012's The Amazing Spider-Man, and later confirmed their split in 2015.
We're still crossing our fingers that Zendaya and Holland are an item.