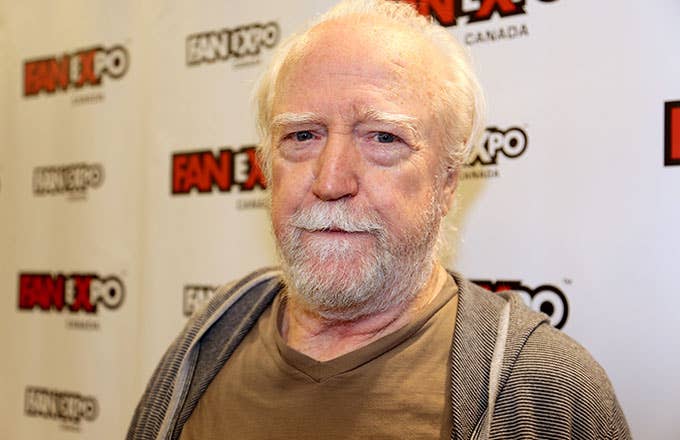 Scott Wilson, the actor who played Hershel Greene on The Walking Dead, passed away at the age of 76. According to Vulture, he had died of complications from leukemia.
We are deeply saddened to report that Scott Wilson, the incredible actor who played Hershel on

#TheWalkingDead

, has passed away at the age of 76. Our thoughts are with his family and friends. Rest in paradise, Scott. We love you!

pic.twitter.com/guNI7zSqDZ
Scott will be remembered as a great actor and an even better person. The character he embodied on The Walking Dead, Hershel, lived at the emotional core of the show. Our hearts go out to his wife, family, friends and to the millions of fans who loved him.

pic.twitter.com/cTf4dParo7
It's a sad announcement for The Walking Dead community, where many of the cast members shared their thoughts and condolences. The likes of David Morrisey (The Governor), Xander Berkeley (Gregory), Laurie Holden (Andrea), and Khary Payton (King Ezekiel) wrote some words on social media upon hearing the news.
Heartbroken hearing the news about my friend Scott Wilson . A great man and true friend. Aa well as a fabulous actor. RIP buddy.
Scott was such a wonderful sweet soul. We were all so lucky to have known him. Sending love up to him on his continuing journey through the universe.

https://t.co/l41KQFbrYe
Today we lost one of the finest human beings myself and so many others have ever known. Scott Wilson was pure love, kindness, elegance & grace. He had the ability to make me smile on the darkest of days. He was pure LOVE. I will miss him for the rest of my life.

#RIPScottWilson pic.twitter.com/21ktM5WeCW
The first time I met Scott Wilson, he gave me a big hug and said that this thing I had become apart of... was a family. He said I had a responsibility to take care of it. I have tried very hard to do that, sir. & I will continue. I promise. See you on the other side, my friend.

pic.twitter.com/EhMm0dQbtx
The news of Wilson's death comes after it was announced he would be making a brief appearance in season 9 of The Walking Dead. During Saturday's panel at ComicCon in New York, showrunner Angela Kang confirmed Wilson and Sonequa Martin-Green's Sasha return in addition to Jon Bernthal's Shane.
At this moment, it's unclear how these three characters will exactly return—either through a flashback or dream sequence. It could be aligned with Andrew Lincoln's exit as Rick Grimes, which fans can expect a bloody final episode. He was intended to exit during season 8, but instead AMC has assigned the front of season 9 as "Rick Grimes' final episodes."
Wilson's version of Hershel was a character who will be remembered by Walking Dead fans, especially for season 2 fanatics and the sequences that took place on Hershel's farm. Hopefully his last appearance on the show this season will be just as memorable.