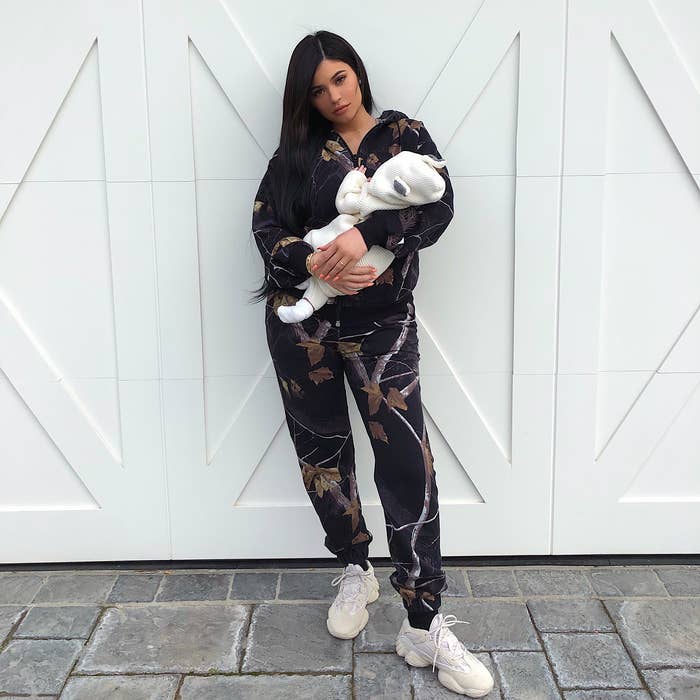 We're only a few months into 2018, but one of the year's biggest mysteries has been solved. Kylie Jenner did not spontaneously disappear from the planet mid-Snap. She was in fact, in peaceful self-exile away from TMZ and our prying nosy eyes as she carried her first child to term, a baby girl named Stormi.
For months, Kylie kept her fans in the dark about her rumored pregnancy. The social media queen went radio silent, and as the country slid into madness around us, and the other Kardashian-Jenners charged on entertaining us in their Calabasian bubble, we slowly came to realize how crucial Kylie's wry one-liners on E! and Snapchat aphorisms were to the equilibrium of pop culture.
But in February of 2018, Kylie re-emerged on the internet, just when it seemed like we'd never hold on long enough to see Black Panther. She confirmed that yes, she was pregnant the whole time, and yes, she had welcomed a baby girl, named Stormi. After she returned to social media, fans wondered if four days of motherhood was enough to affect a change in Kylie. Did her time away from Snapchat, Instagram, and Twitter wean her off of them completely? Thankfully New Mom Kylie still has her old social media vices and now, in addition to her dogs, outfits, and makeup line sneak peeks, she has something even more exciting to share with us: the newest member of the family, her daughter, Stormi. Here are 25 things we've already learned about Stormi Webster.
A date now retroactively known as 15 days before Black Panther.
Kylie and Travis began dating in April of 2017, shortly after her breakup with Tyga. Even though they've barely been together for a year, their friends say they had an instant connection and crazy chemistry. It definitely seems that way.
A fan tweeted at Kylie asking how Travis is with Stormi. She responded, "he's the best," and we don't doubt it—in Kylie's "To Our Daughter" video, you can see Travis at every doctor's appointment and in the delivery room. Props.
Despite being "a Kardashian," Kylie's last name is Jenner after her father Caitlyn. Meanwhile despite having a stage surname, Travis' legal surname is actually Webster. Thusly, Stormi, like her mother before her, has taken her father's last name.
As most children do from birth to at least eighteen years of age.
8. Stormi has big brown eyes and dark hair.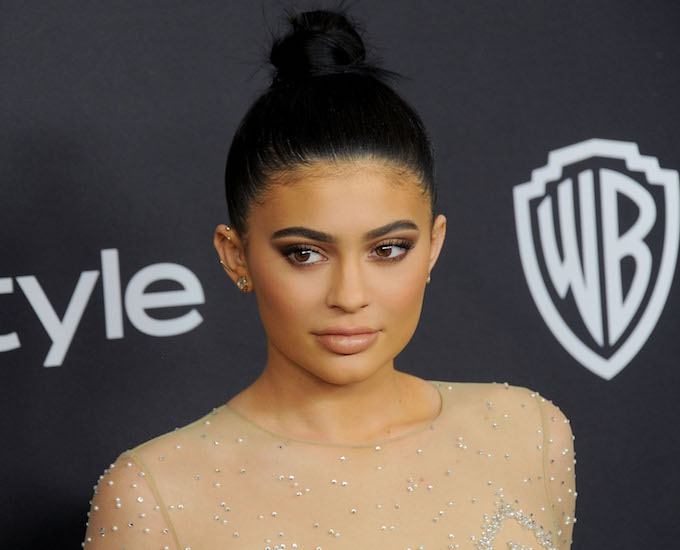 9. And she has cheeks for days.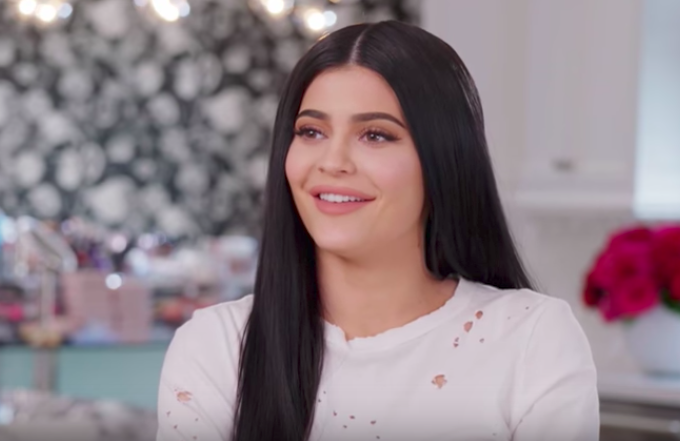 It's almost like they're related or something.
An insider told InStyle that the newly-minted mother let young Stormi dress herself by pointing to selections. So far, so good! 
Well, at least Kylie loves dressing her in the color pink. Stormi made her social media debut in a light pink onesie. She also has a pink sweater stitched with the word "Daddy."
14. Stormi has a hand-me-down crib from her aunt Kim.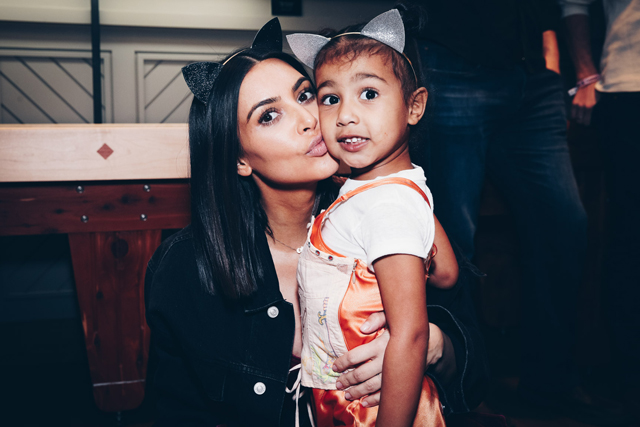 Kylie released The Weather Collection in honor of Stormi on Feb. 28, 2018. It includes storm-themed eyeliner, eyeshadow palettes, lipstick, and more.
A fan tweeted Kylie and asked, "which sister did you tell first that you were pregnant?" To which Kylie responded, "i think it was Khloe! Maybe Kourtney." Maybe she was worried Kim would expose her on Snapchat.
Forget diamonds; Kylie was all about a new whip. Travis bought Kylie a black LaFerrari car, which she proudly showed off on Snapchat. Apparently, it's truly one of a kind—only 500 were made.
That picture Kylie uploaded of Stormi gripping her thumb quickly became the most-liked photo on Instagram. It received more than 14 million likes in less than 24 hours. First Beyoncé, now Kylie—Instagram really loves babies.
That was light work though. Now that she's past fetus and full infant, expect her resumé to exceed that by leaps and bounds. A feature on AstroWorld perhaps?
21. Stormi is joining a growing family in the next generation of KarJenners.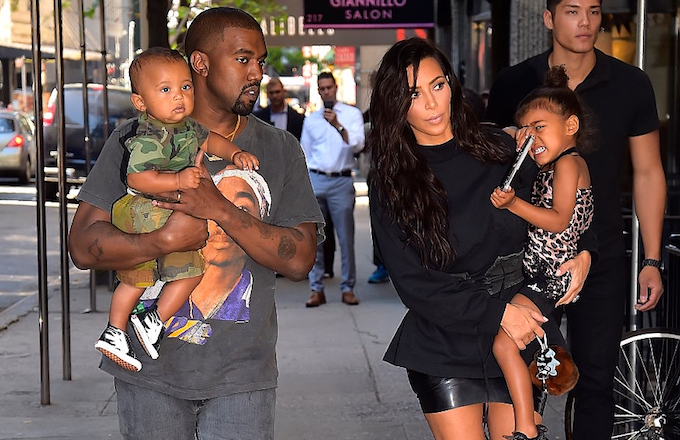 But technically Chicago made her debut in Stormi's announcement interview so as far as the public is confirmed, February 4 is both girls' true birthday.
As soon as Khloé's kid touches down, production on the already greenlit Rugrats-spinoff of KUWTK can get underway.
Khloé Kardashian and her boyfriend Tristan Thompson are expecting their first child, a girl, to arrive in April of 2018, which is two months from Stormi's date of birth, who herself was born 16 days after Chicago West, making Stormi the middle-child Jan of the Kardashian-Jenner 2k18 Infant Brood.
25. Stormi is surrounded by a lot of love.