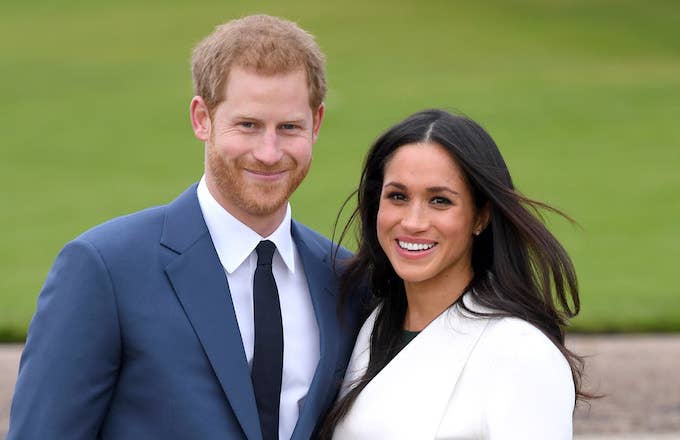 Netflix has its eyes on Prince Harry and Meghan Markle for future work.
The streaming platform's interest in the royal couple was stirred even before they announced their departure from the Palace, according to the New York Post.
"Who wouldn't be interested?" the streaming platform's chief content officer, Ted Sarandos said when asked about possibly collaborating with Markle and Harry in the future, per The Post. The couple is now free from the restrictions of royal duties.
"Yes, for sure," Sarandos continued, when asked whether he'd like to work with the Suits TV star and her husband, even after they stepped down from their royal duties.
Harry allegedly cornered director Jon Favreau at the London Lion King premiere and was filmed on camera saying, "If anyone needs any extra voiceover work…" According to reports, Markle later joked, "That's really why we're here—it's the pitch!"
During that same event, Harry was seen hobnobbing with Disney CEO Bob Iger on the red carpet, letting him know that Markle is ready to work. Just days ago, news surfaced that Markle had signed a voiceover deal with the Walt Disney Company on a secret project. Instead of being paid directly, Disney reportedly contributed to one of the Sussexes' projects, the wildlife charity Elephants Without Borders.
Additional reports from last week revealed that Harry and Markle are considering a tell-all interview that wouldn't "be pretty."