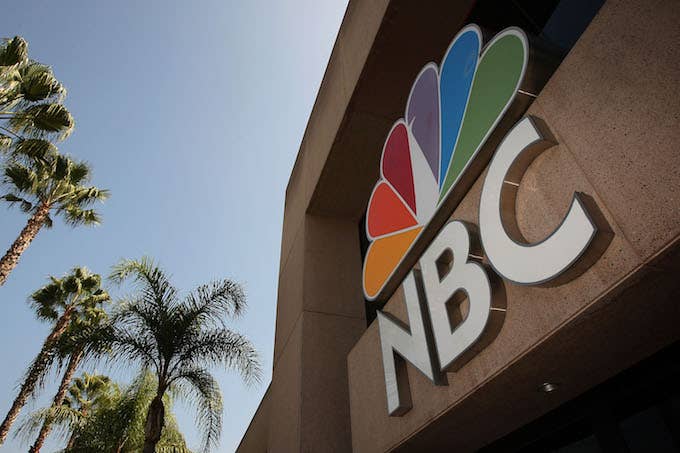 NBCUniversal's newly christened Peacock streaming service is set to feature original scripted series and reboots of cult favorites, such as Saved by the Bell and Battlestar Galactica. 
Saved by the Bell will have several original cast members, including Elizabeth Berkley and Mario Lopez, Deadline reports. The series, which celebrated its 30th anniversary last month, ran on NBC for four seasons from 1989 to 1992. A spinoff, Saved by the Bell: The College Years, aired for one season, from 1993-94.
Details on the Battlestar Galactic reboot are hush-hush, but The Hollywood Reporter writes that the new incarnation will be an "updated, more modern look at the world as told through the lens of the sci-fi favorite." Coming from Mr. Robot creator Sam Esmail, the new Battlestar will also be inspired by Syfy's 2004 series developed by Ron Moore, rather than the 1978 iteration.
Original star Soleil Moon Frye will feature in a revived Punky Brewster as a grown-up version of her character. Now a single mother of three, Punky is trying to keep her life together when she meets a young girl who reminds her of her younger self. The original series ran for four seasons from 1984-88. 
While a reboot of The Office has been in discussions for what seems like years, it could be a go now that NBCU unveiled programming for Peacock. "It is my hope and goal that we do an Office reboot," NBCU's Bonnie Hammer, Chairman of Direct-to-Consumer and Digital Enterprises, told Deadline.
NBCU spent over $500 million to acquire streaming rights to NBC's The Officefrom Netflix; the show will mark its return in January 2021. "It is my hope that we can figure what that great reboot would be," Hammer said, adding, "We are having conversations." Parks & Recreation, which is currently streaming on Hulu, Netflix, and Amazon, will also be exclusive to Peacock in October 2020.
The streaming service will introduce a number of original series including: the drama Straight Talk starring Jada Pinkett Smith and directed by Rashida Jones; the comedy series Rutherford Falls from Ed Helms and Parks and Rec/The Good Place creator Mike Schur; a weekly show starring Late NightWith Seth Meyers MVP Amber Ruffin; a behind-the-scenes Saturday Night Live docuseries; the limited series Dr. Death featuring Alec Baldwin and Christian Slater; and the Spanish-language dramedy series Armas de Mujer.
Peacock is set to launch in April 2020 with 15,000 hours of content.