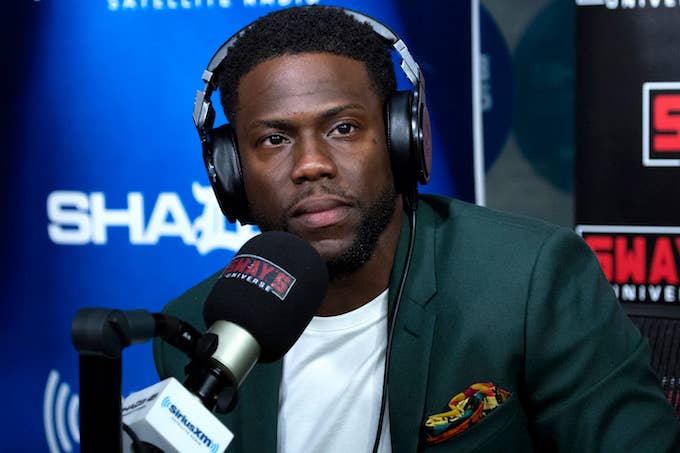 Kevin Hart took to Instagram on Saturday to respond to the backlash from his Friday appearance on The Ellen DeGeneres Show. During his sit down with Ellen, he opened up about stepping down from the Oscars after his decade-old homophobic tweets re-surfaced, claiming he had apologized for his mistake 10 years ago.
In the Instagram post, Hart wrote, "When did we get to the point where we forgot that we all learn, then we all have the ability to grow and with that growth comes a wealth of knowledge. You can't change without a understanding of what GROWTH means. #Message #LiveLoveLaugh #HappySaturday."
The caption accompanied an image with text, which reads, "Basketball players aren't great until they LEARN how to play the game correctly. Teachers are great teachers when they LEARN how to get thru to kids correctly." He ended the image's text with what seems like a fairly purposeful remark, "A news anchor or a journalist does not start at the top...they have to LEARN and develop to be great at their job."
Since the Ellen interview, a few journalists and outlets have pondered if Hart has actually ever apologized. Both CNN and Vulture did extensive digging to find that Hart hasn't actually said sorry for his offensive jokes, regardless of what he told Ellen.