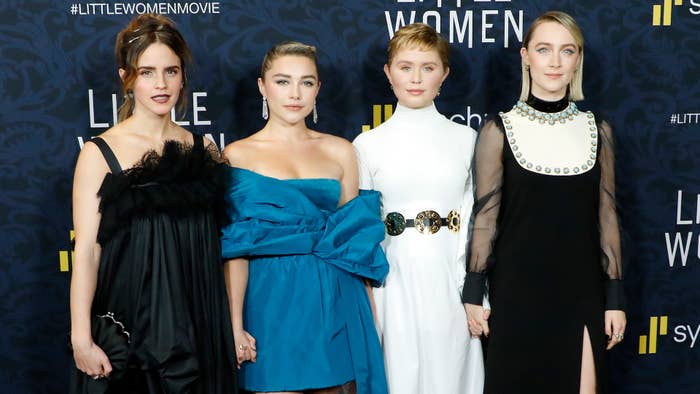 Greta Gerwig's Little Women pulled a Game of Thrones: viewers recently spotted two very modern-looking water bottles in one of the film's scenes with Timothée Chalamet.
The movie's water bottle gaffe is reminiscent of GoT's misstep where a Starbucks coffee cup and a water bottle appeared during the HBO show's final season.
Little Women fans didn't let the blunder go after discovering the drink tumbler and water bottle.
Though it's shocking viewers didn't notice the bottles sooner, it's even more remarkable that Gerwig and the cast didn't catch them. In an interview with Vanity Fair from December, the director discussed how the scene where the March sisters visit the Laurence household for the first time—where we see the bottles—was one of her proudest moments.
"This is one of those scenes where I have everyone in the scene all at once and here they start to enter," Gerwig said. "This sounds really boring to say, because obviously, but I'm really proud of how this scene was blocked. It's really hard to block scenes with this many people and figure out all of the ways they are moving. I could only do it because they memorized their lines so precisely. It was one of those scenes that's like a hot potato handoff."
Little Women debuted during Christmas, earning $206 million at the worldwide box office. Later, it was nominated for six Academy Awards, and won the Oscar for Best Costume Design.