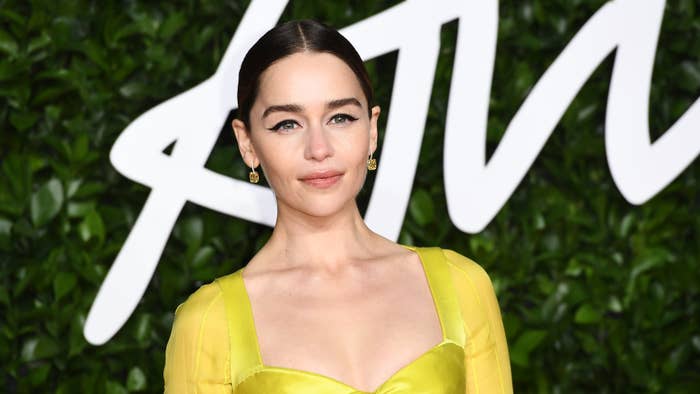 Emilia Clarke is doing her part to help out during the COVID-19 crisis.
Today, the Game of Thrones star announced that 12 random people will get to win a virtual dinner with her. She's asking people to donate money to her charity SameYou, which helps people heal from brain injuries and strokes. Pledges will be used to assist brain injury survivors in recuperating at home, who have been asked to leave hospitals to make room for coronavirus patients.
"We'll cook it together and eat it together. And we will discuss lots of things — isolation and fear and also funny videos. And, you know, the fact that I can't really cook. So it's going to be fun," Clarke explain in an Instagram video.
She's hoping to collect £250,000 ($309,358) for her charity, in partnership with the Spaulding Rehabilitation Hospital in Massachusetts and the University College London Hospital.
"We are creating a virtual rehabilitation clinic so brain injury survivors have somewhere to go and somewhere to feel safe and somewhere to not feel so alone and isolated, which I think is a good thing. We need to do all we can to release as many beds as possible to free up our hardworking NHS," Clarke said.
Clarke established SameYou after suffering two brain aneurysms herself when she played Daenerys Targaryen in GoT. In March 2019, she penned an essay for The New Yorker where she revealed that she endured the aneurysms in 2011 and 2013, and needed major surgery afterward.
"The second one, there was a bit of my brain that actually died," she told CBS Sunday Morning in April 2019. "I was like, 'What if something has short-circuited in my brain and I can't act anymore?' Literally, it's been my reason for living for a very long time."
Other celebrities have been doing their part by donating money to food banks and charities, including Kanye West, Kim Kardashian, Ryan Reynolds, and Rihanna.