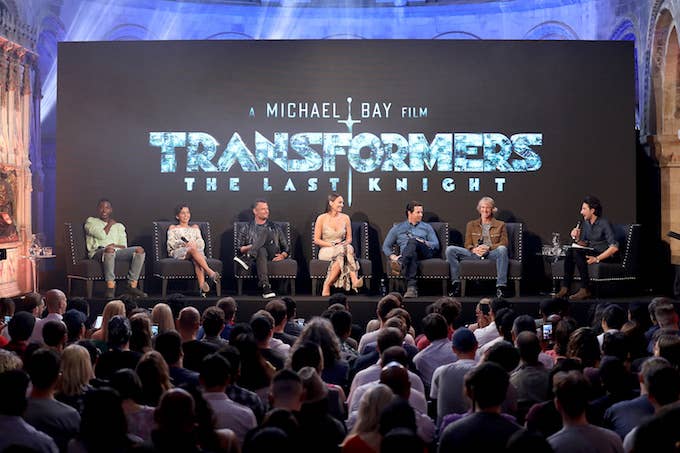 The polarizing Transformers franchise is getting a reboot.
Hasbro representatives announced the news this week at the 2018 New York Toy Fair. According to Transformer World 2005, the toy company revealed that Paramount Pictures has plans to overhaul the franchise following the December release of Bumblebee: The Movie. Though the film studio has yet to confirm this news, the reported move is entirely logical.
2017's Transformers: The Last Knight was expected to kick off a shared universe, resulting in multiple sequels and spin-off projects; however, the film was considered a critical and commercial flop, only racking in $605 million worldwide. The film's predecessor, Transformers: Age of Extinction, grossed $1.1 billion. So, when you look at it from a financial standpoint, the reboot makes sense.
Transformer World also shared the Hasbro-Paramount movie schedule for the next three years. Other than the aforementioned Bumblebee spinoff, none of the previously announced Transformers sequels (T6 and T7) are included on the list. So, it appears the first installment of the Transformers reboot will premiere after 2021, but we're not exactly sure when.
Hasbro and Paramount have also extended their partnership with a new contract, which gives the toy company more control over upcoming film projects. Transformer World reports Hasbro will spend between $100 million and $125 million on TV and movie content throughout 2018.
In addition to Bumblebee: The Movie, Hasbro and Paramount have four movies slated to drop within the next several years: the G.I. and the Micronauts projects will both hit theaters in 2020; while Dungeons & Dragons will debut in 2021 along with a "Paramount/Hasbro Event Film."