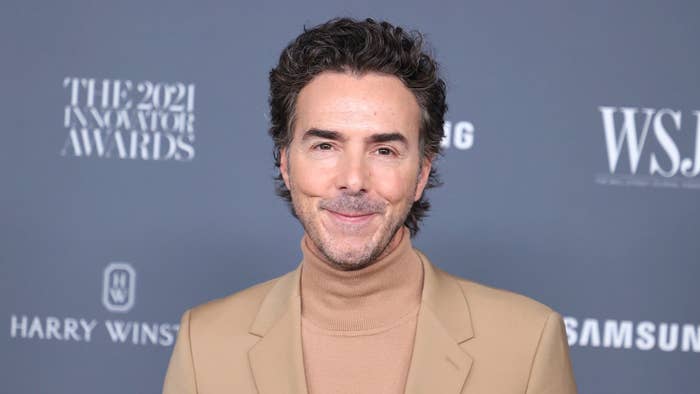 Shawn Levy is headed to the MCU.
According to Variety, the Oscar-nominated filmmaker has signed on to direct the Deadpool 3, starring Ryan Reynolds as the titular anti-hero. The project will mark Levy and Reynolds' third film together, following 2021's Free Guy and 2022's The Adam Project. Reynolds confirmed Levy's involvement via Twitter on Thursday, writing: "The third film in my Shawn Levy trilogy will be a tad more stabby."
Deadpool 3 will mark the franchise's first film to be produced by Disney's subsidiary Marvel Studios. The first two installments were released under 20th Century Fox, which was acquired by Disney in 2019. The original Deadpool (2016) was directed by Tim Miller; while its 2018 follow-up was helmed by David Leitch.
During a recent interview with Screen Rant, Levy expressed his interest in directing another sci-fi project, specifically mentioning the MCU and Star Wars franchise.
"I certainly find both the Star Wars and Marvel universes compelling," he said. "It would have to be the right moment, the right story, but those would definitely be tantalizing opportunities. Other than that, I have to say I really want to keep making movies that refuse to be only one thing, that are a hybrid of heart and laughter and spectacle, because those are my favorite kinds of movies. They don't get made that often anymore and I feel really lucky that I've been able to make two in a row that are also original. And I don't ever take that for granted either."
It's reported that Rhett Reese and Paul Wernick, who penned the first Deadpool films, have signed on to write the third installment. Marvel and Disney have yet to announce the film's official release date, nor have they provided any information about additional casting or plot lines; however, Marvel Studios boss Kevin Feig confirmed the Deadpool 3 will mark the MCU's first R-rated project.
"It will be rated R and we are working on a script right now, and [Ryan Reynolds is] overseeing a script right now," he told  Collider last year. "It will not be filming this year. Ryan is a very busy, very successful actor. We've got a number of things we've already announced that we now have to make, but it's exciting for it to have begun. Again, a very different type of character in the MCU, and Ryan is a force of nature, which is just awesome to see him bring that character to life."