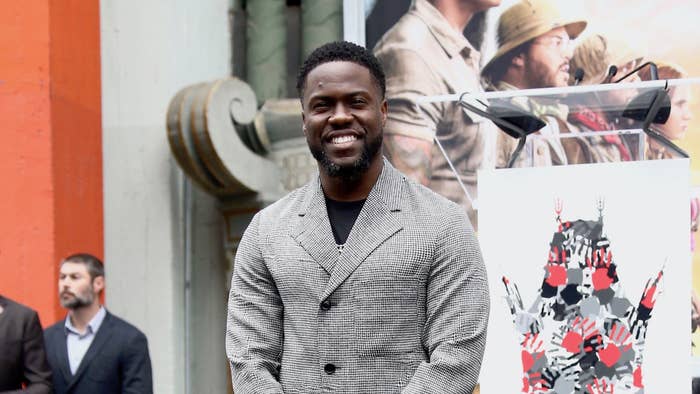 Kevin Hart has added another credit to his ever-growing filmography.
According to Deadline, the 42-year-old comedian has been tapped to star in Netflix's Lift —a much-anticipated heist film written by Dan Kunka. Hart will play a master thief who, alongside his ex-girlfriend, attempts to steal $100 million worth of gold from a Boeing 777 flying from London to Zurich. There's no other information on casting; however, Deadline confirmed the film will be directed by F. Gary Gray, the man behind Friday, Set It Off, and multiple Fast & Furious installments.
Lift will be produced by Simon Kinberg and Audrey Chon for Genre Pictures, Matt Reeves and Adam Kassan for 6th & Idaho, as well as Hart and Brian Smiley for HartBeat Productions, which inked an exclusive creative deal with Netflix earlier this year. 
"Partnering with Netflix is an amazing opportunity for HartBeat and myself. I am excited to act in and produce cutting-edge films with Netflix," Hard said about the partnership. "I am extremely grateful to Ted Sarandos and Scott Stuber, we share the same creative vision and always put the audience first. The business is about growth and my HartBeat team continues to exceed my expectations with their ability to develop stories and relationships. Our goal is to make the HartBeat name synonymous with first-class entertainment and narratives."
According to Deadline, production for Lift is set to begin at the beginning of next year. Stay tuned as more information about the project becomes available.