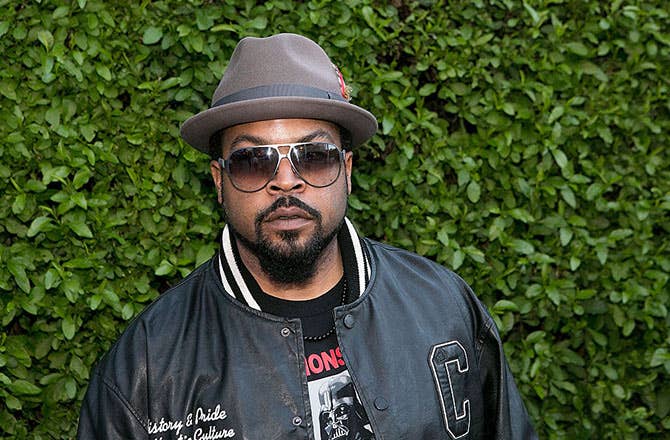 Please let this be true. Nearly 15 years after Ice Cube released Friday After Next—the third installment of the Friday series—one of the film's stars has announced there's another sequel on the way.
John Witherspoon stopped by The Power 95.3 studio this week, claiming Ice Cube ran into him at the airport and told him another Friday movie has received the green light from Warner Bros.
"[Cube] said he wants to meet with me this week, but he couldn't make it, but we're going to meet next week to get things together," said Witherspoon, who played Cube's father, Willie Jones.

The original Friday hit theaters in 1995 and starred Cube alongside Chris Tucker. The first sequel, Next Friday, was released five years later; however, Tucker didn't reprise his role as Smokey for the second or third installment.
When rumors began circulating about a fourth Friday movie, Tucker didn't seem too enthusiastic about participating: "You know, it's so funny, I was watching Friday last night," Tucker told Global Grind in 2016. "I was flipping through the television and I was watching it. It was, you know, a moment in time. I was a young kid. I was laughing through the whole thing too. And I was proud of that, making myself laugh. [But] I don't know if we could do another one. I don't know if I could do another one because I was so young and it was a moment in time, but we'll see."
Let's cross our fingers that Last Friday is finally happening, and that Tucker will return as the perpetually stoned sidekick Smokey.
Cube and Warner Bros. have yet to confirm Witherspoon's statements.