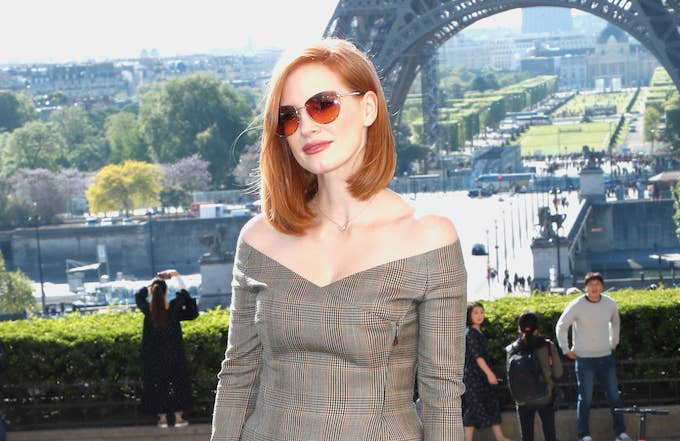 Warning: This post contains spoilers for Game of Thrones season 8, episode 4.
Jessica Chastain isn't pleased with Game of Thrones.
A day after episode 4 premiered, Chastain went to Twitter to condemn the show's framing of sexual assault. The criticism stemmed from a scene in which Sansa Stark–played by Chastain's Dark Phoenix costar Sophie Turner—speaks to The Hound about the torment she endured at the hands of Ramsay Bolton. The Hound tells Sansa she could've avoided sexual and emotional abuse had she left with him in season 2; however, Sansa suggests the abuse is what made her stronger.
"Without Littlefinger and Ramsay and the rest, I would've stayed a little bird all my life," Sansa explained, referencing the controversial season 5 rape scene. 
Like many viewers, Chastain blasted GoT for its efforts to find the "silver lining" of a horrific situation. The Oscar-nominated actress tweeted a photo of Turner sitting on a throne with the following caption:
Some viewers echoed Chastain's sentiment.
Ava DuVernay also expressed her disappointment in the show's treatment of women. Like many fans, the filmmaker was disappointed when the show killed off Missandei (Nathalie Emmanuel), its only black female character.