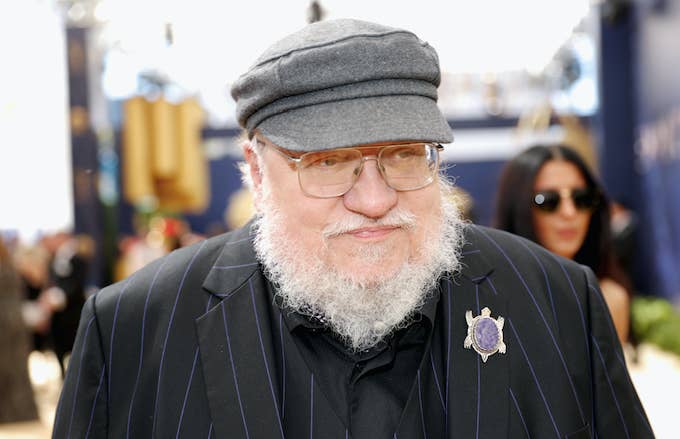 The Game of Thrones' series finale drew mixed reactions from audiences, critics, and even cast members. But what did George R.R. Martin think of the big ending? Well, he considered it "freeing."
"I don't think [the TV series] was very good for me," he said in an interview with The Observer. "The very thing that should have speeded me up actually slowed me down. Every day I sat down to write and even if I had a good day … I'd feel terrible because I'd be thinking: 'My God, I have to finish the book. I've only written four pages when I should have written 40.'"
GoT was based off Martin's wildly popular book series, A Song of Ice and Fire, which has yet to be completed. He intends to release two more volumes in the series—The Winds of Winter and A Dream of Spring—but insists the polarizing GoT finale will have no affect on those novels.
"No, it doesn't. It doesn't change anything at all," he reiterated. "You can't please everybody, so you've got to please yourself."
Martin also addressed fan theories, stating some are correct and some are wrong: "They'll find out when I finish."
He also spoke about the fame GoT has brought him, saying he preferred the older days when he could go out in public without attracting attention.
"I don't want to go to a party where an unending succession of people want to take selfies with me. Because that's not fun the way it was in the old days. That's work," he said. "[...] I can't go into a bookstore any more, and that used to be my favourite thing to do in the world. To go in and wander from stack to stack, take down some books, read a little, leave with a big stack of things I'd never heard of when I came in. Now when I go to a bookstore, I get recognised within 10 minutes and there's a crowd around me. So you gain a lot but you also lose things."
Martin's full interview with The Observer will be published this Sunday.