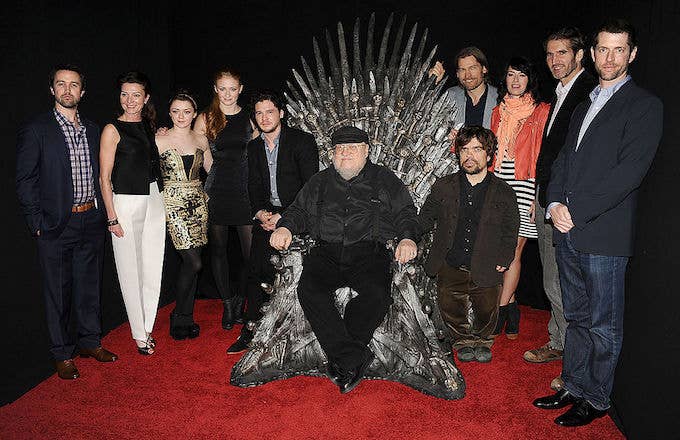 After dealing with a series of leaks and hacks, Game of Thrones producers have come up with a simple yet effective plan to prevent finale spoilers.
According to the Morning Call, HBO's president of programming, Casey Bloys, revealed GoT will film multiple endings for its eighth and final season. That means even the cast probably won't know how it all ends until after production wraps up.
"I know in Game of Thrones, the ending, they're going to shoot multiple versions so that nobody really know what happens," Bloys said last week while speaking at Pennsylvania's Moravian College. "You have to do that on a long show. Because when you're shooting something, people know. So they're going to shoot multiple versions so that there's no real definitive answer until the end."
This tactic has been used in Hollywood for decades. The Sopranos, Breaking Bad, and the original Dallas were just some of the shows that filmed alternate endings to preserve mystery. The Walking Dead also filmed various death scenes to ensure the public wouldn't discover which major character died in season 7.
GoT is expected to begin filming its last six episodes in October and could potentially wrap up in August of 2018. This means the final season may debut as late as 2019.
"They have to write the episodes and figure out the production schedule. We'll have a better sense of [when it will air] once they get further into the writing," Bloys told Entertainment Weekly back in June. "What they're doing is monumental. When you see these battles in season 7, and what I imagine season 8 will be, it's a big, big show. We've done a lot of great shows, but this one combines the complex characters we love with a huge cinematic scope. I think this is the first show to prove that can be done—and we're the first people to pay for it.​"