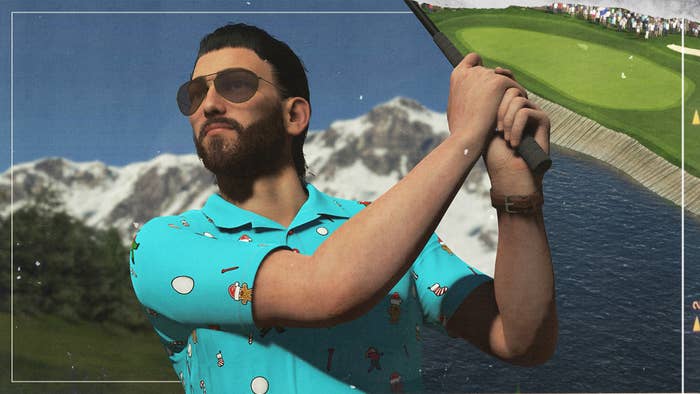 PGA TOUR 2K23, the game that takes golf fans to courses like the Riviera Country Club and TPC Scottsdale and lets them play as pros including Tiger Woods and Nelly Korda, will be at ComplexCon. And whether or not you can make it to the event—happening Nov. 18-19 in Long Beach—you'll be able to take on an exclusive challenge.
Throughout the weekend, gamers who get a hole in one at the ComplexCon Ace Arena—a course rolled out for the weekend—will earn an in-game prize bundle, including 200 VC, a Rare Fitting club, a black Eastside Golf cap, and a black polo. If you're on site, you'll have the chance to do the same on a gaming station at the PGA TOUR 2K23, where there will also be exclusive prizes and giveaways.
PGA TOUR 2K23 Standard Edition is currently on sale for 75% off through Black Friday.
ComplexCon takes place Nov. 18–19 at the Long Beach Convention Center in Long Beach, Calif. Click here for tickets and info.