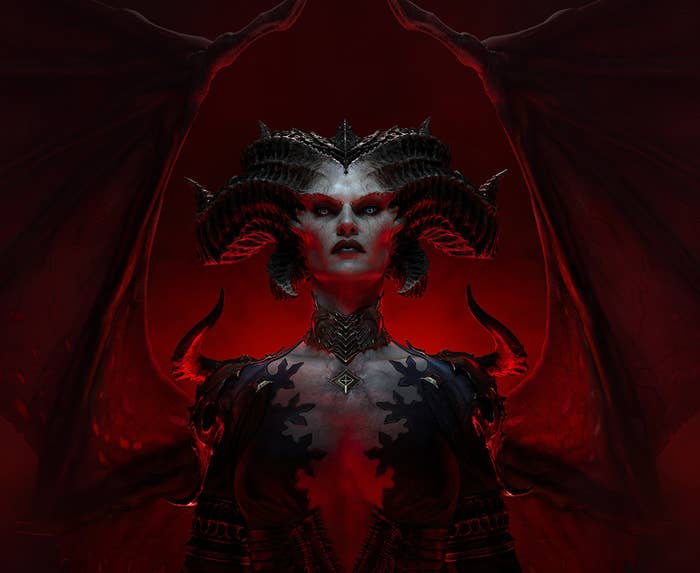 The end is a lot closer than any of us know and for Diablo® players, the gates of hell are opening and it's just the beginning. The ultimate action-packed RPG experience returns for its fourth installment with Diablo IV. ® Whether players choose to embark on a hellish solo adventure or collaborate with other brave souls to explore beautifully dark realms, Diablo IV® will not disappoint.
To help bring the experience to life, Diablo IV® teamed up with Complex's Hot Ones to create 666 new skins for the fiery Last Dab Apollo hot sauce bottle. Entitled "Lilith's Hatred" the spicy condiment made with apollo pepper, has brought tears to the eyes of many guests on the beloved show and is sure to do the same for any Diablo IV® player courageous enough to try.
But it doesn't stop there.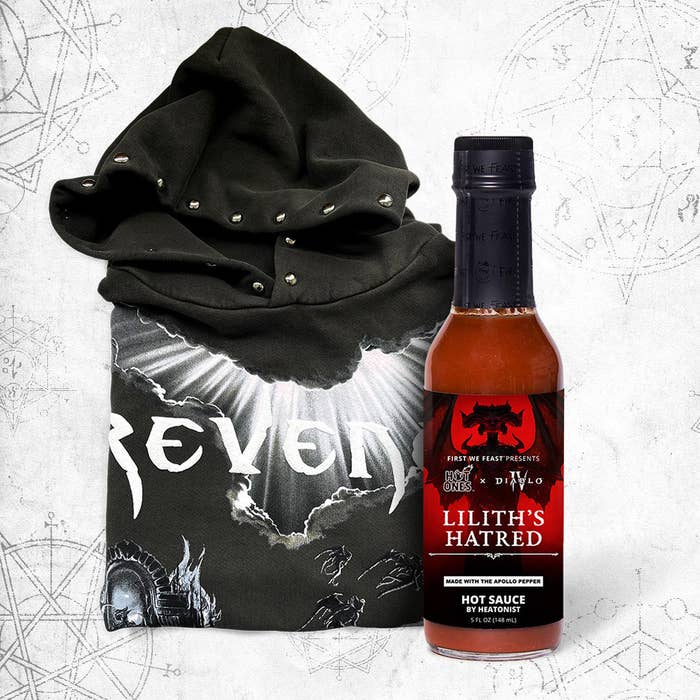 Players and fans of the Diablo® series will be able to enter a sweepstakes for a chance to win an exclusive Diablo® hoodie. Created by Los Angeles based designer Revenge, only 666 of the black hoodies featuring Lilith will be made available and once they're gone, there's no return.
In Diablo® players can explore Sanctuary. There, they'll encounter battles, adventures, take back war-torn towns and dive into dungeons with the help of five character classes, Barbarian, Druid, Necromancer, Rogue and Sorcerer. Sanctuary and the fate of humanity is trapped within the eternal conflict, and with Lilith's return from banishment, darkness and misery awaits. Hell is coming, will you be able to stop her?
Diablo IV® releases June 6. Are you ready?