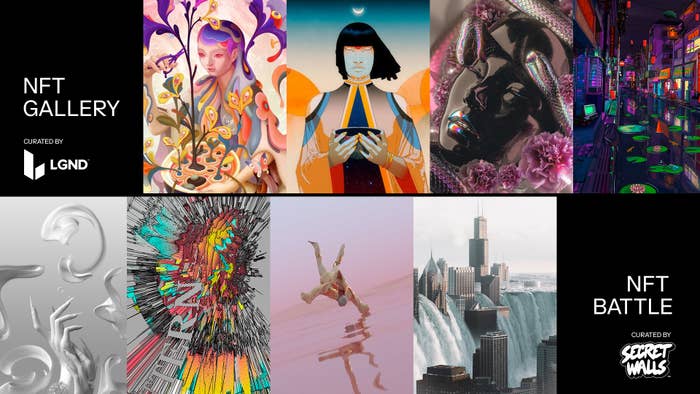 After a brief hiatus, ComplexCon is back and better than ever! This year, the Long Beach, California festival will scratch the itch of sneaker-heads, music lovers, foodies, and anyone wanting to get back to normal and see some dope performances.
For the 2021 return of ComplexCon, attendees will see technology and art collide at the NFT art gallery. Powered by Coinbase with help from LGND, the digital marketplace will curate the art gallery throughout the entire weekend. The electrifying artists creating one-of-a-kind works are James Jean, Matt Gondek, Mike Kozlowski, Blake Kathryn, Joshua Davis Victor Mosquera, Mad Dog Jones, Fvckrender, Micah Johnson, D*FACE, and art from Nadya (Pussy Riot) will also be on display.
But the experience doesn't stop there.

Art lovers will also see a ComplexCon first— an NFT battle. Several groundbreaking creators will go head-to-head at the Secret Walls Battle Stage. Elise Swopes, Blake Kathryn, Steven Baltay, and Chuck Anderson will create original illustrations on their electronic devices. When completed, their work will be projected on a wall for the audience to decide who's the winner. Once chosen, all the pieceswill then be made available for purchase as an NFT on LGND.art after ComplexCon.
If interested, attendees can buy the NFT from LGND.art and are encouraged to download the Coinbase Wallet app so they can store their ComplexCon NFT within their Coinbase Wallet. With some help from hosts Matt Gondek and Steelo Brim, the Secret Walls Battle Stage is sure to blow minds! So, if you're into art, or you're into NFTs and you'll be at ComplexCon, this is where you want to be!
ComplexCon returns to Long Beach November 6 and 7. Get your tickets now