This past ComplexCon, Toyota and Complex partnered together to bring the car brand's support for Asian and AAPI communities to life through an Asian-led shopping experience celebrating Complex's 20th anniversary, all curated by Japanese designer Verdy. 
The two-day event showcased 10 AAPI brands to watch, including CarService, UPRISERS, See You Later, and Fake as Flowers. Carefully selected by Verdy, each brand represented a unique view into the artistic minds of a burgeoning generation of AAPI creatives brewing in the hip-hop and pop culture space. The brands showered the showroom floor with varsity jackets, socks, graphic tees, and more, and introduced consumers to the upcoming names they need to know in streetwear.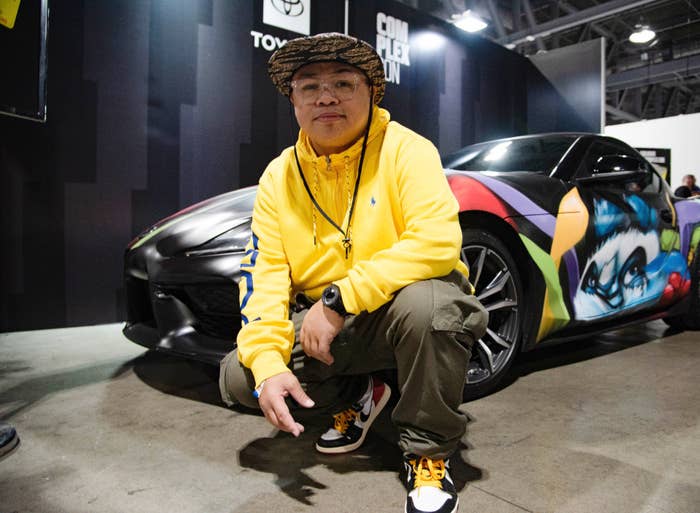 As attendees shopped the curated space, they interacted with Toyota's new GR Supra, specially wrapped and designed by graffiti artist Aaron "Woes" Martin, who's known for fusing his his Hawaiian heritage with his love of hip-hop, skateboarding, and punk rock to create epic pieces of colorful art. But the car wasn't the only vibrant artwork on the floor. 
To honor Complex's 20th anniversary, Toyota and Complex collaborated on a special, limited-edition zine called SHIFT. The zine highlights some of the AAPI visionaries that have contributed to hip-hop and pop culture's blueprint over the years in addition to the upcoming creatives who are ready to carry the torch. Only available in limited quantities, newsstands were cleared out before the sun set on both days. 
Relive the moment (or see what you missed) in the video above.