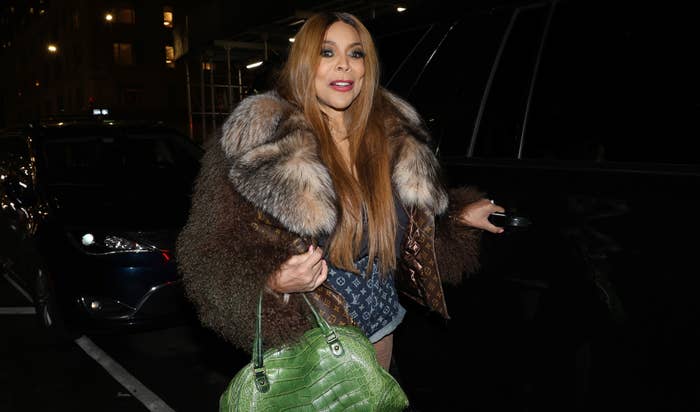 Months after spending time at a wellness facility in order to keep her health on track, Wendy Williams shed light on her significant weight loss during a quick chat with TMZ this week.
While leaving dinner in New York City on Tuesday night, the outlet caught up with Williams, who revealed she weighs in at 138 pounds.
"I just went to the doctor, and got on the scale," Williams shared. "I weigh 138! Pretty right?"
Last year, Williams aired the final episode of the Wendy Williams Show following 13 years in syndication. Williams, who served as host of the show since its debut in 2009, had been absent several times in recent years as she dealt with various health complications.
In August, the media personality checked into a wellness facility "over health issues." 
Williams has been suffering from Graves' disease and lymphedema, per TMZ.
"She is taking some time to focus on her health and wellness as she prepares for a major comeback for the next level in her career with The Wendy Experience Podcast," a press release from her publicist Shawn Zanotti stated at the time. "Ms. Williams is being treated by a team of some of the best doctors in the world. We ask for your prayers and well wishes during this time."
Back in 2018, Williams, after fainting on live television months before, revealed her diagnosis of Graves' disease during an episode of The Wendy Williams Show. 
"What the hell is going on with Wendy," she exclaimed. "Okay, now you know I have thyroid disease. My thyroid, my hyperthyroid, is attached also to Graves' disease. Graves' Disease squeezes the muscled behind your eyeballs. I feel like there are birds swimming around my head. You know, like a cartoon."