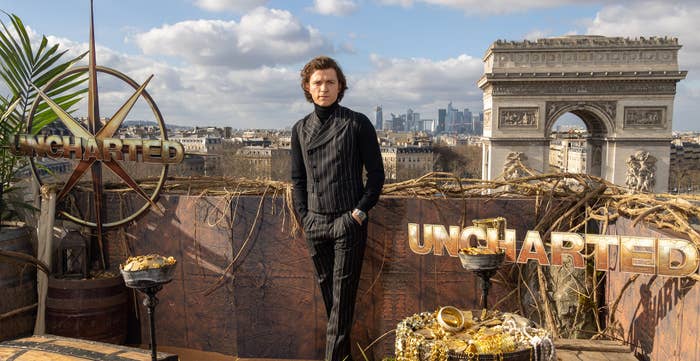 Fresh off the success of Spider-Man: No Way Home, Sony and Tom Holland have scored another hit with Uncharted.
The video game adaptation starring Holland and Mark Wahlberg topped the box office this weekend with an estimated $44.1 million between Friday and Sunday, Varietyreports. The Ruben Fleischer-directed film is expected to earn $52 million through President's Day.
"This result is yet another extraordinary testament to the appetite for the theatrical experience that Sony Pictures bet on," Josh Greenstein, president of Sony Pictures Motion Picture Group, said in a statement.
Meanwhile, Sony's latest hit Spider-Man: No Way Home remained in the top 3 at the box office in its 10th weekend, with an estimated to $9.1 million across four days.
Last week, No Way Homeknocked James Cameron's 2009 movie Avatar from the No. 3 spot for biggest domestic release ever, with its total haul coming to $760.9 million at the domestic box office since its December release. Avatar stands at $760.5M.
Back in December, No Way Home scored the third-largest domestic opening ever, bringing in $253 Million in its first weekend to surpass the $247.9 million opening of 2015's Star Wars: The Force Awakens, per Deadline.
From there, the latest Spider-Man installment topped $1 billion worldwide gross mark on Christmas Day, making it the highest-grossing film of 2021, beating out Chinese war film The Battle at Lake Changjin, which grossed over $905 million at the box office. Surpassing the threshold in just 12 days, No Way Home became the first movie to reach $1 billion in box office revenue since 2019's Star Wars: The Rise of Skywalker.