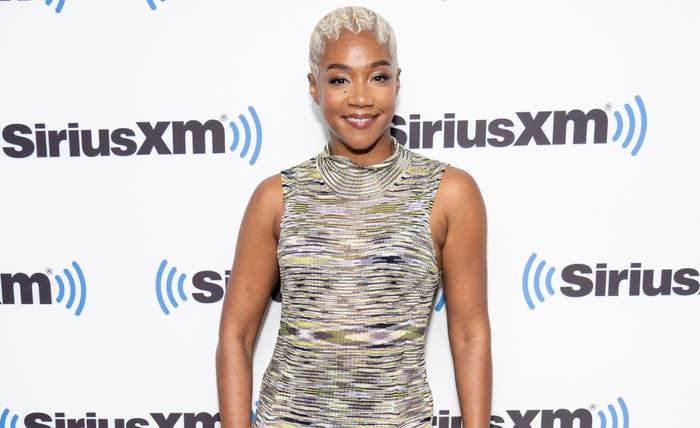 Tiffany Haddish responded to people criticizing the comedian's behavior toward Shakira at the 2023 MTV Video Music Awards.
During last week's VMAs, Haddish was filmed chasing Shakira down in an effort to have a chat. She was also seen photobombing the singer who was posing with Karol G and her awards. After the clip and image went viral, it didn't take long for some people to criticize Haddish for invading the pop star's personal space, as footage of the interaction showed Shakira failing to acklowedge Haddish.
Granted, it's unclear whether Shakira was in fact ignoring Haddish or if she merely didn't hear the comedian's attempts to get her attention.
Over the weekend, Haddish hopped on Twitter to respond to wehat she referred to as "the enemy."
"This soooooo interesting to me," she wrote in the comments section of Pop Crave's tweet. "If you feel like I did to much All of y'all better be buying @shakira new album. This experience has [allowed] me to realize how truly popular I am. I appreciate all of your opinions…Thank You Shana Tova."
On Saturday, Haddish reiterated her thoughts in a subsequent tweet in which she thanked the haters for "making me more famous and relevant."
"When people make videos about me or talk about me Good or bad," she wrote. "I just think Thank you all for making me more famous and relevant. I see it's driving the enemy crazy cause they really want to be where I am, It will never happen."