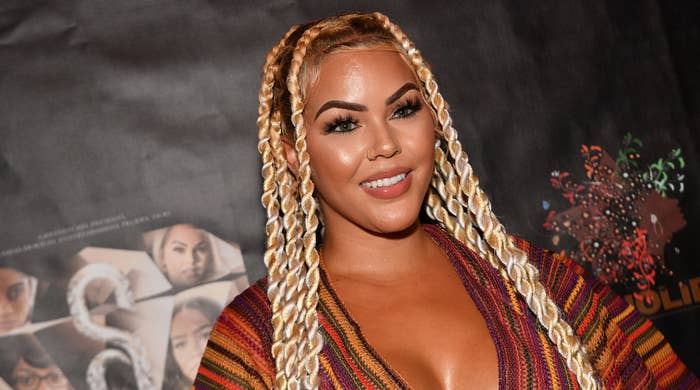 The entertainment industry is mourning the loss of Ms. Jacky Oh, mother of three and longtime girlfriend of DC Young Fly, who died earlier this week at the age of 32.
Sources told TMZ the model/TV personality was in Miami at the time of her death, but declined to provide any more details. The outlet added that Jacky Oh recently announced she was traveling to Florida to undergo a "mommy makeover," or a series of plastic surgery procedures that typically includes a tummy tuck, liposuction, and/or breast augmentation.
On Friday, Boosie hopped on Instagram to pay tribute to Jacky, saying he "shed a tear" for the Wild 'N Out star's partner DC Young Fly.
"I shed a tear for my boy bruh," Boosie said. "I shed a tear for that n***a yesterday on the balcony bruh. I ain't lying bruh. Losing the mama of your three children? That shit put tears in my eyes bruh. That's my n***a right there bro. That shit put tears in my eyes bruh."
In another touching post, T.I. lent his support to DC Young Fly, as the Atlanta rapper reminded the latter that he's there should he need someone to lean on during this trying time.
"It's just important to me and my family that you all know that we are mourning with you [and that] you do not have to deal with it alone, lil brother," he wrote. "We love you all like y'all our own flesh and blood. Anything we can do, any way we can be of any kind [of] service or support to y'all, bro, we [are] here! I know how prayed up you stay at all times, so it brings peace to my heart knowing that you [are] already being comforted by God's grace, [and] hopefully peace will come as soon as it can."
Outside of the hip-hop community, Baltimore Ravens wide receiver Odell Beckham Jr. took to Twitter to remind people to "love on your loved ones while they're still here."
See more tributes to Jacky Oh in the social media posts below.