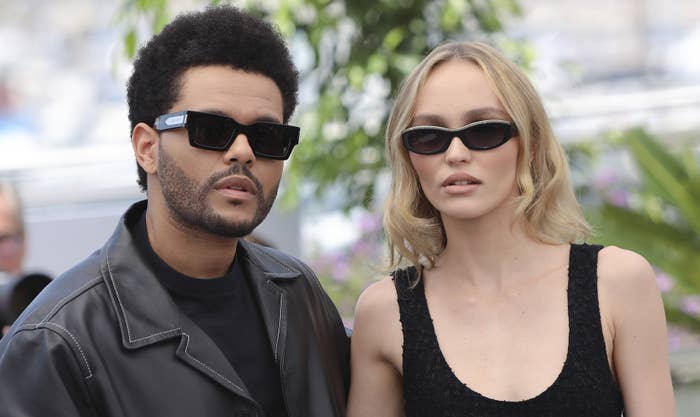 Fresh off the season finale of HBO's controversial series The Idol, written by The Weeknd and Euphoria showrunner Sam Levinson, Abel Tesfaye took to Twitter on Sunday to address the show's "bumpy journey."
The Weeknd shared a few behind-the-scenes photos from the finale, while hinting that, contraray to recent reports, the series could be picked up for a second season.
"The finale. Grateful to share this moment with you all as the season comes to an end," the Weeknd wrote. "Continue to push the vision no matter how bumpy the journey. Jocelyn Forever."
The Weeknd's tweet appears to reaffirm what HBO announced last month regarding the series' fate. After Page Six published an article titled, "Fate of 'The Idol' up in the air amid criticism of The Weeknd's 'egomaniacal' behavior," HBO revealed the studio has not made any decision regarding The Idol's future.
"It is being misreported that a decision on a second season of The Idol has been determined," HBO tweeted in June. "It has not, and we look forward to sharing the next episode with you Sunday night."
Back in June, the Weeknd spoke with Complex about his intention to make Idol fans hate his character Tedros.
"I wanted to make sure we felt so disgusted by this character. When you think about real-life scumbags, especially brainwashing cult leader types like him, there are so many directions you can go," Tesfaye says. "I went into it, like, 'Why pull the punches? Why take you down a journey and romanticize him? Let's just jump right into it. He's a fucking scumbag.'"