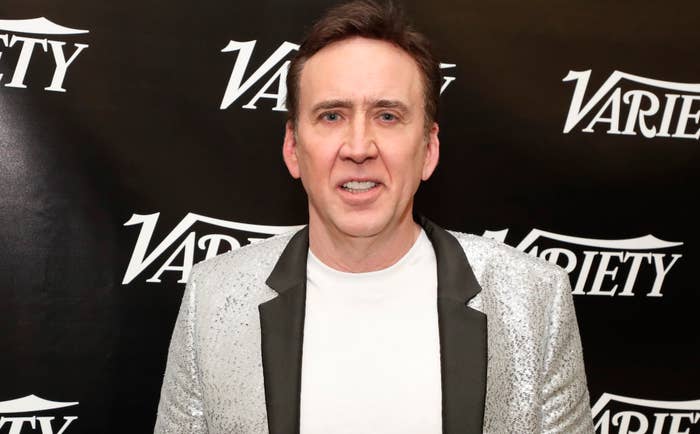 Nicolas Cage wants to star opposite Robert Pattinson in a potential sequel to Matt Reeves' The Batman.
While speaking with reporters at SXSW this week, the 58-year-old actor expressed his desire to play a specific villain in Warner Bros.' next Batman franchise installment. 
"We have this new [movie with] Robert Pattinson as the Batman, which I'm excited to see. I haven't seen it yet but I think he would be terrific." Cage said, per Variety. "The villain that Vincent Price played on the '60s show, Egghead, I think I want to have a go at Egghead. I think I can make him absolutely terrifying. And I have a concept for Egghead. So let them know over at Warner Bros., I'm down for Egghead."
Earlier this month, director Matt Reeves spoke about doing a sequel while addressing the media at The Batman's U.K. premiere. "You don't make No. 1 as if there's going to be a No. 2," he said. "You have to make No. 1 as if you're swinging for the fences and it has to be a story that stands and lives on its own. But I really believe in what we've done and I'd be excited to tell more stories."
The two-time Planet of the Apes director added, "We are already telling other stories in the streaming space, we're doing stuff on HBO Max, we're doing a Penguin show with Colin, which is gonna be super cool. … And we're working on some other stuff too but we have started talking about another movie."
Based on The Batman's success at the box office, it's only a matter of time before Warner Bros. confirms a sequel. The film earned the biggest debut of 2022, earning $128.5 million at the domestic box office in its opening weekend, making it the second-largest launch in the pandemic era, behind only Spider-Man: No Way Home.