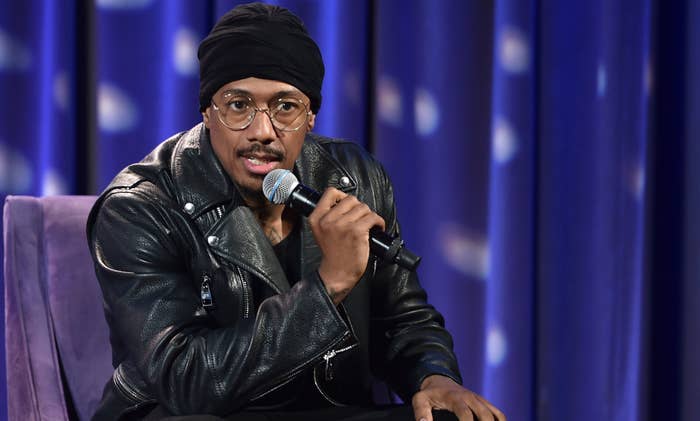 Nick Cannon has been hospitalized with pneumonia after performing at Madison Square Garden for Nick Cannon Presents: Wild 'N Out Live.
Cannon took to social media on Friday to share the news with his followers, posting a photo of himself in a hospital bed.
"Okay, so I guess I'm not Superman," he wrote on Instagram. "I promised myself I would never be back at this place again. But this is a great lesson to take care of YOU or YOU won't be able to take care of everyone else. Don't trip though, I don't need any well wishes or prayers, just some solid rest and I will be back on the journey to becoming stronger than ever.
Cannon continued, "It's just pneumonia, nothing I can't handle. Crazy thing is, last night we was just rocking a sold out crowd at Madison square garden in front of thousands of fans, now I'm all alone in a tiny hospital room. Life is definitely a rollercoaster!"
The news arrives less than a month after Alyssa Scott, the mother of Cannon's eleventh child, announced that the pair are expecting their second child together. 
Cannon currently has 11 children with six total women. Besides his two children with Scott, Cannon shares three children with Brittany Bell, two children with Abby De La Rosa—who is also expecting—two children with Mariah Carey, one child with Bre Tiesi, and one child with LaNisha Cole.
Back in June, Cannon and Scott honored their late son's first birthday with the founding of a pediatric cancer foundation called "Zen's Light," a foundation named after his and Scott's baby boy, who last December passed away at just five months old following a battle with brain cancer.